I did something what a spoilt brat usually does.
I crashed my car against the highway barrier.
I was daydreaming.
Unconsciously I was driving the usual way I drive - with proximity to the side.
There were a couple of things on my mind and I think I forgot that I was driving as my mind wandered to the other far end of the universe.
As I approached the toll (I was still another 1km away from the toll) I looked for my Touch N' Go and I tilted my head a little bit.
and I banged the barrier.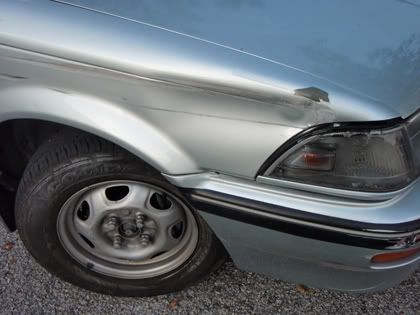 My heart broke into pieces when I saw the cracked headlight and the dented and scratched surface.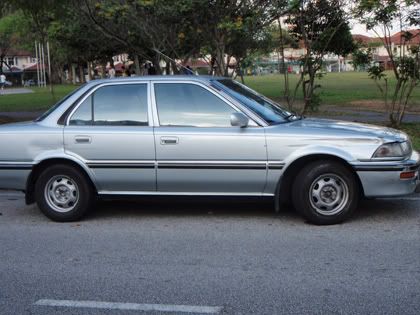 It feels like a little kid breaking a toy he treasures a lot, except this is a huge one.
I lost my appetite for the whole day, for it's the stupidest mistake I have ever made in 21 years.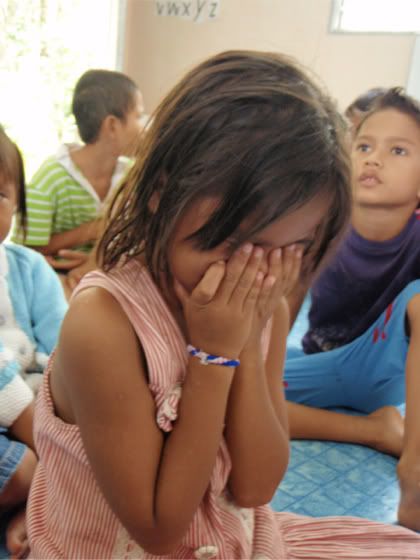 No Eye See.