On the Christmas day, I drove my way back to this little town. and it wasn't surprising to see people busying around decorating the church for the night.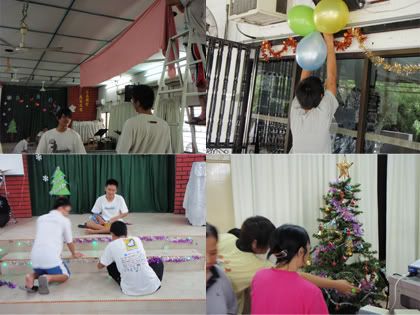 Christmas Decoration.
It's an annual event for the church to have a Christmas celebration and good thing is that it never fails to attract people to come. (perhaps for the food's sake :P)Anyway after all the hardwork decorating the church, we were rewarded with the best nasi lemak in town. Don't play play, very famous one a.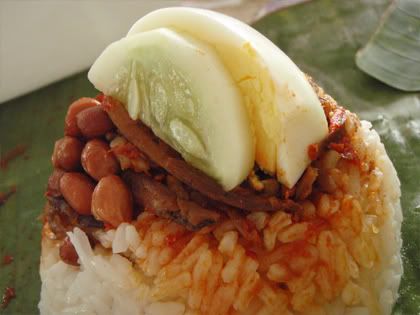 Christmas Lunch
and the spirit of Christmas is all about giving and love and care. So they prepared this door gifts for everyone who came in the night. Well you can't get it elsewhere because they were all custom-made by one talented church member. All sewed with love and care. ;)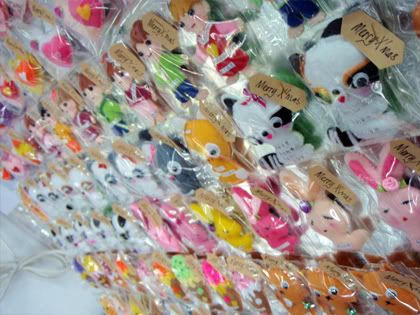 Christmas Door Gift.
On the night the teens performed and sang and danced and acted an drama. Kudos for their hardwork. (Although they just started preparing three days ago. lol)
Christmas Night
Right after that, food was served. Afterall people needed to eat even on Christmas right. All the food was prepared by the church members. Home-cook and yummilicios.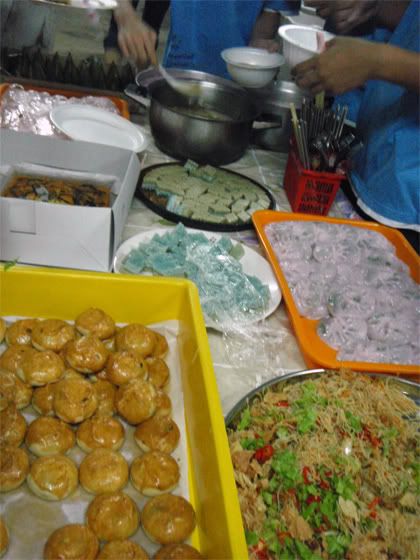 Christmas Feast
However it didn't have laksa and rojak this year. How can Christmas feast not have laksa and rojak~?! It was totally unacceptable. :(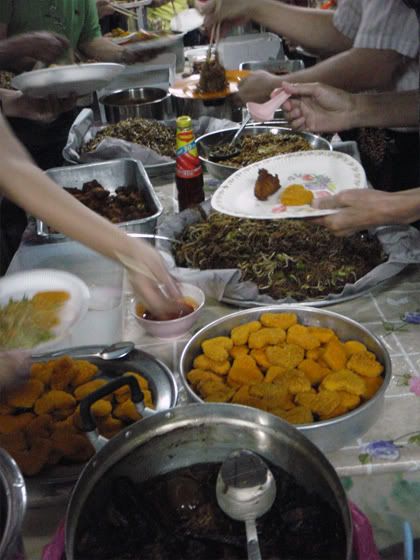 Christmas Fighting for Food
After filling the stomach with excessive food, it was partey time! So I gave myself a new look (to be precise, it's a do-you-want-a-piece-of-me look)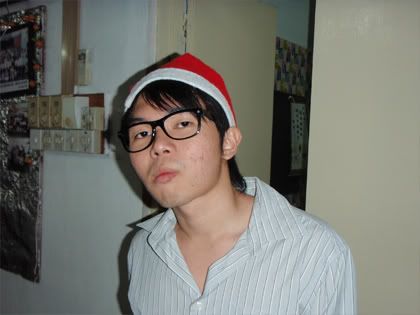 Christmas Nerd
and I forgot since when, it was a free-for-all singing session after the event. Well this year we got more singers and attention seekers (me myself is a huge one no worries XD) so it was a blast. LOL and piano + drum + violin + guitar + vocal = noisy church in the neighbourhood. :X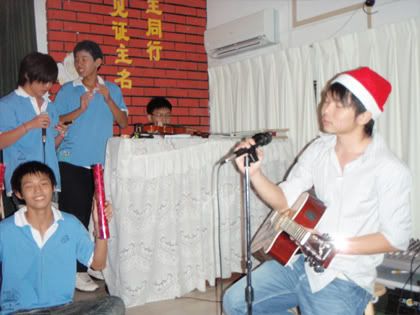 Christmas Night Sing-all-you-can Session.
and it was a must to have a midnight ride with no helmet but christmas hat around the town with an old friend and talk about how the economy turned from bad to worst.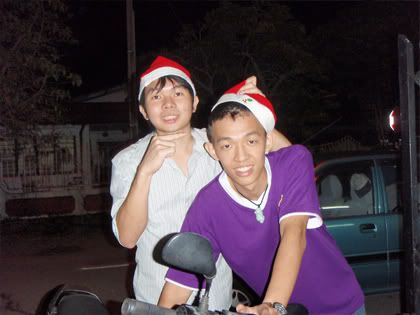 Christmas Ride
Thus end my Christmas Day. Thank you Lord for such a wonderful day. Amen!