Don't get me wrong. It's totally what you are thinking right now.
Ok whatever you are thinking it's not what I meant.
What I try to say is
Bola Sakit
I mean
Pain
Paint Ball.
Well last Saturday was my first time to go for this pay-to-shoot-and-get-shot thing.
I wasn't enthusiastic to actually be shot and get myself some blues and blacks all around but there was no way to turn down my friend such a sincere invite so I went for it.
So we made our way to Bukit Gambir, Gelugor for this thrilling and self-torturing activity at 530 in the evening.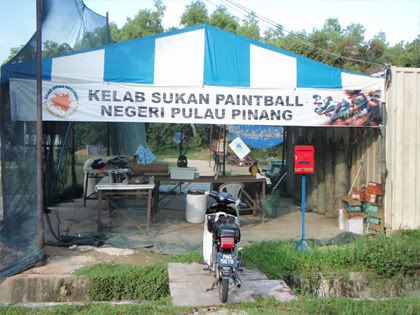 Upon reaching there, the big banner was waving at us with a welcoming smile. (Am I too imaginative?)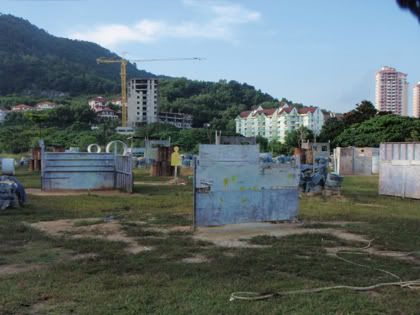 and then the battlefield with a touch of Counter Strike boosted up our morale a little bit. We even climbed up to the building-in-progress flat behind there to snipe on people. and yeah, I was boasting. :P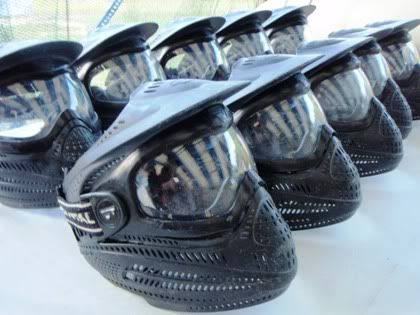 These are the helmets we would be wearing. Much cooler than I thought.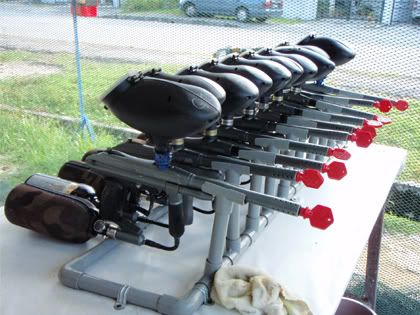 and the gun looked more like a toy gun but it was actually quite heavy.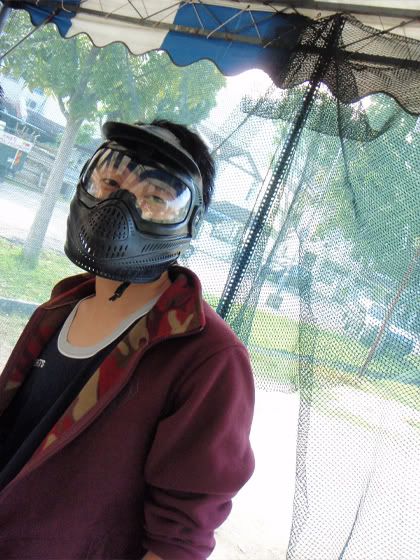 Of course must camwhore a bit before the game started la. hehehe. Pardon my terrorist look.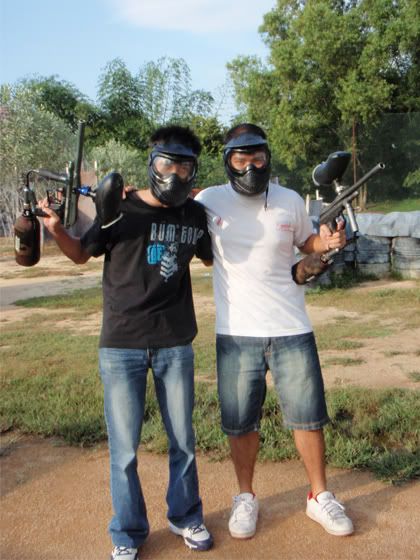 Clean and  semangat before the game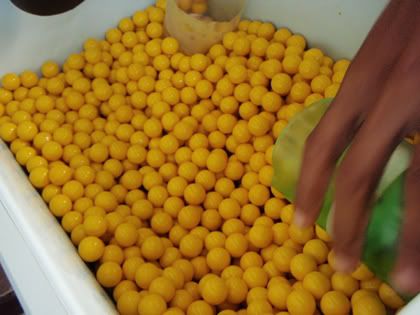 So we are paying RM350 for 2000 kacang-putih-like bullets.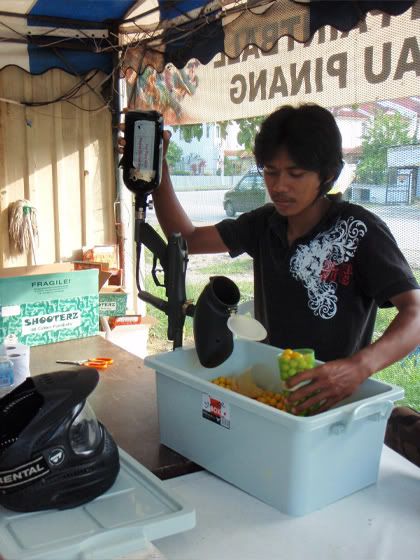 Reloading~
and the game started in no time. We  set our own rules and divided into 2 teams. We were not the aggressive players who ran amok shooting at people. In fact, we fought as if it was a real battle by making use of obstacle and running around with strategies. (You can call us cowards lol)
It was indeed a whole new experience for me to fire at people with these. When I saw the bullets burst and the paint spilt on my
enemies
's clothes, it was indeed a euphoric moment. lol. I think I am inclined to be a violent and cruel killer. Beware all my friends :P I might one day chasing you with a paint-ball gun. (I guess that's my limit?)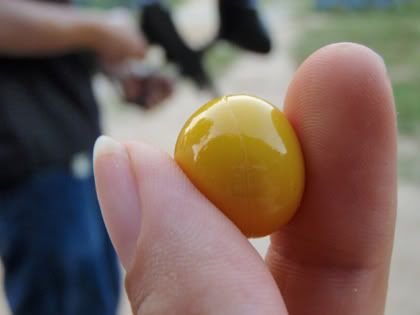 The bouncy bursty bullet.
At the end of the day my team won twice and lost once (thanks to my super violent torturous nature). The last game was a  shoot-unti-your-bullets-finished game so it was not counted. Hehe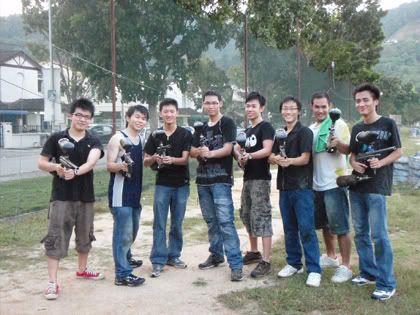 The good guys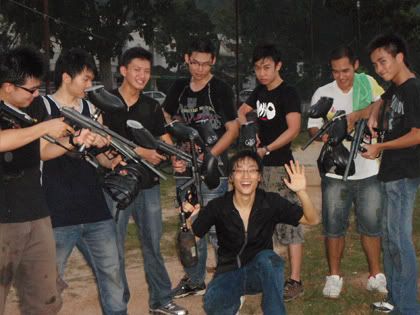 Caught the bad guy!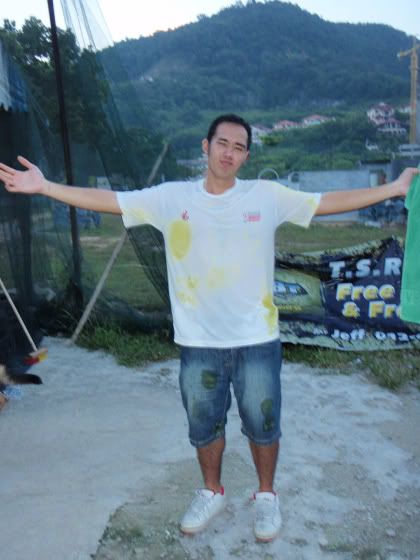 The aftermath. lol.  I think he would die for 10 times already if it's a real gun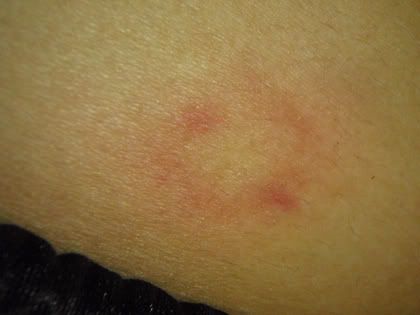 My friend's bruise in the stomach.
I was shot once on my head, once on my right knee and once on my right foot. Well I didn't get any of the bruise.  Anyway, it's not as painful as I thought it would be. An ankle sprain in the basketball game is much worse off than 10 shot of the bullets.
If it isn't for the price, I will certainly go for it often.
I think I have fallen in love with this game.