Finally I found some time to actually sit down and write.
Let me go straight to the point.
I'm not sure whether you guys like go camping or not but I love it very much. Be it a survivor type of camp or a 5-star type of camp, I will always go for it if nothing comes in the way.
and I am talking about the 5 star type of camp particularly.
One of the reasons that I love camping is that, it provides a chance for me to jump out from my daily routine. The programs are pre-planned and all I have to do is to just follow.
In a 5 star camp, you need not worry about the food or doing the dishes or laundry. That's to provide with a noble-like lifestyle so that you can concentrate on what you are supposed to concentrate on.
In the camp last week, apart from the anual family camp, it served as a celebration of 30th Anniversary of Setapak Gospel Centre. In the camp itself, it brought out the message how God has led us through thicks and thins in these 30 years. How things change and how we grow. Although I was only there for 3 years, I could see the direction that we headed towards.
Most importantly, we saw that it's beyond the barrier of language. This camp was actually a combination of Mandarin speaking and English speaking people and in my opinion, it was a big leap in the collaboration between all three sessions.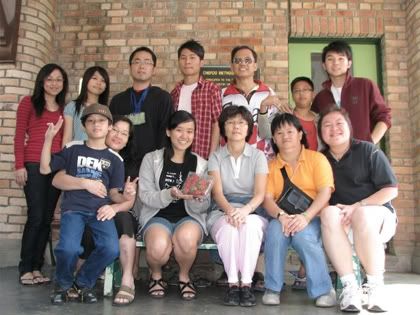 Group Member
and this particular camp, was a personal reminder to me as well.
It reminded me that I will never be good enough for God and the good news is, I don't have to be.
Tze Hui and I
Sometimes I try too hard to prove myself to both people and God and I feel like I am never good enough for that.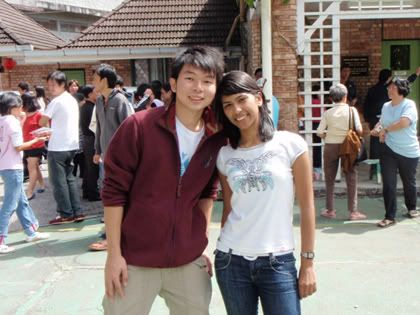 Daizy and I
The truth is, it's a tough world out there and the more I learn about it, the more I feel insufficient. I have to admit that learning is a never ending process. From this camp, I realized that learning is to advance and move forward, not to just prove myself.
It was a simple yet powerful reminder.
I hope you get me.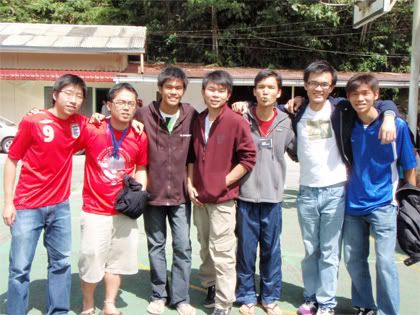 Dudes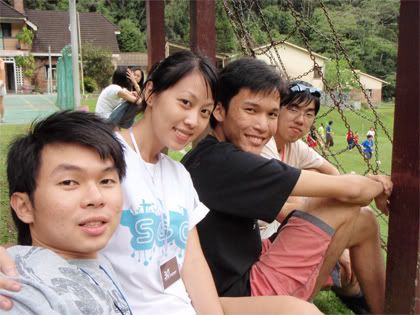 Us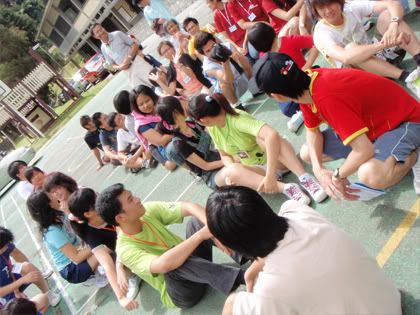 Game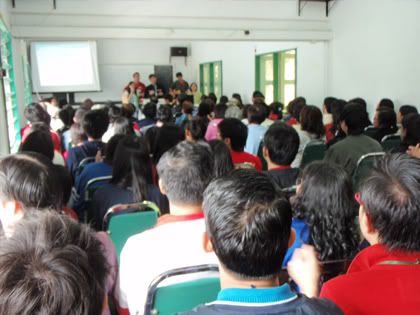 Worship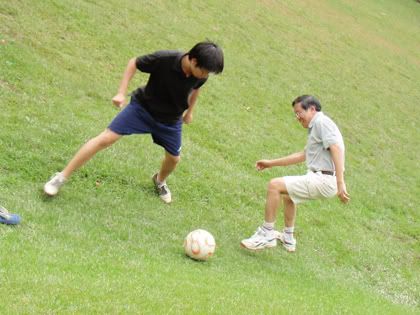 Father and son warfare