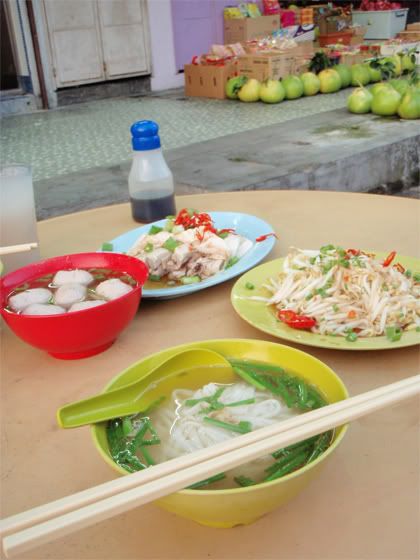 The bean sprout chicken I had in Ipoh on the day back from Cameron Highland.
---
Nah. This post has got nothing to do with
nga choi kai
or Ipoh or whatsoever. That photo is just to make u hungry. :P
Well it's another 6 days before I start my internship. I have started to feel the tension. It's normal for people to feel uncertain towards something they are not familiar with right?
Basically I'll be staying in a rented room nearby to the factory I'll be working in. On the other day I went to check out the room and it's pretty satisfying. It's located about 500m away from the company and the bonus is, there's a basketball court 50m away. This simply means that I could burn away all my calories gained while I am having my interning at the basketball court. Yahoo. (FYI, I have already gained 3 kg since I came back home, for like, about a week. XD)
---
Last Sunday, I attended my cousin brother's wedding.
On the wedding dinner.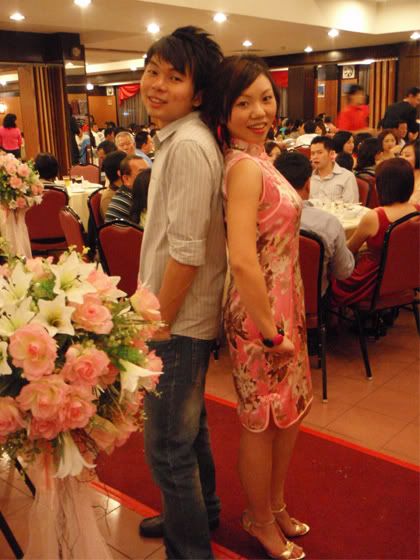 While the newly wedded couple was on stage, the limelight actually focused on the other couple down stage. LOL. Afterall, it's me and my pretty Karen who looked so gorgeous that night~ *hugs* Stay pretty ya~!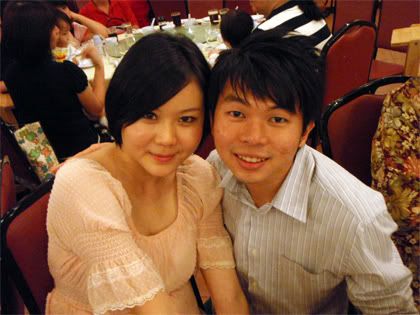 Camwhoring with my cutie cousin Fiona~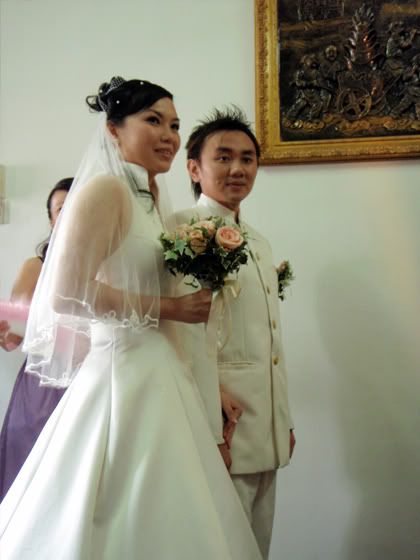 The Chinese Traditional Wedding Ceremony on the next day.
---
Right after that, my family and I went hunting for shoes.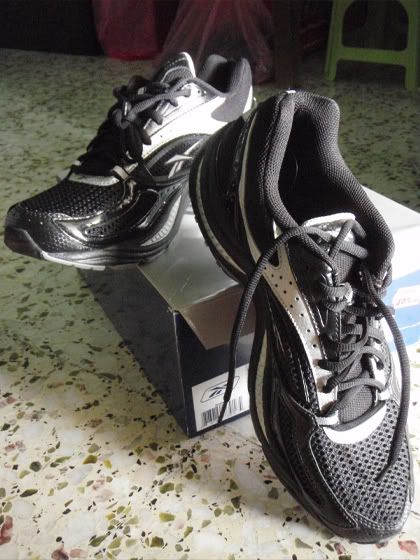 I guess I'll be wearing this for the rest of
my life
its life span. Bought this in Queensbay Mall.  (An incentive for me to keep running! yay)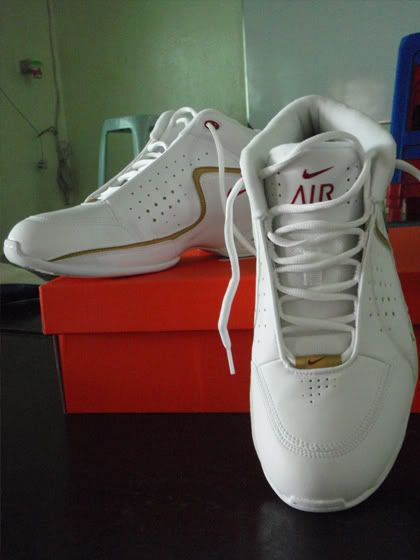 This belongs to my
little
younger brother. Apparently his basketball skill matches the shoes XD Bought it in Pragin Mall
and we went for some food hunt.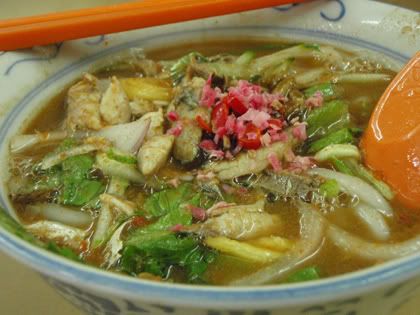 First stop, Perak Road laksa. I know I have posted lotsa laksa photo here. Pardon my fetish for it. 
Out of the blue, I was craving for the food I used to eat for 3 years continuously when I was in my
high school
. So we crossed the Penang bridge and headed to Bukit Mertajam.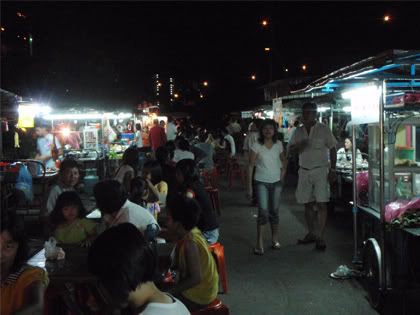 It was quite nostalgic to see that most of the stalls were still being run by the same person.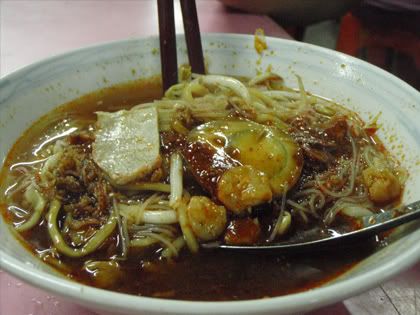 Hokkien Lorand trust me it still tasted like 4 years ago.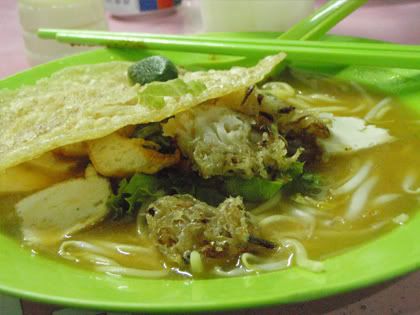 Jawa mee. I never really like the jawa mee there but I was thinking to give it a try and it was still the same, not up to par.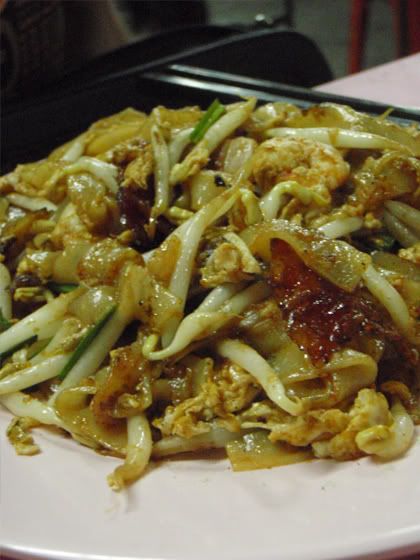 The char keoy teow. Well surprisingly,  it has gotten better than last time.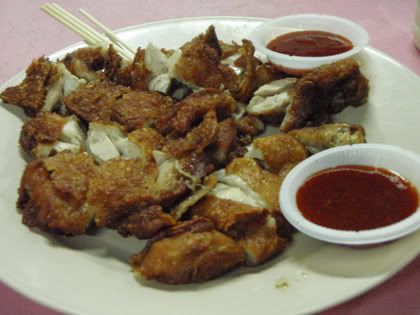 Belachan Chicken. Got conned. rm7 for few pieces like this! But it was good undoubtedly. 
For your information, the hawker centre I mentioned above is located at Taman Sri Rambai, Bukit Mertajam, Penang. There are plenty more food and those were only part of it. Enjoy!
By the way, Selamat Hari Raya to everyone~ :)