I was tagged by
Kim
to answer 20 questions. Now I'm gonna change the rules. I'll not answer all 20 questions in one shot but I'll only answer 5 of my favourite questions. Is that OK,
Kim
? So I'll answer them before starting my post.
It's originally in Chinese, so I'll do some translation job here.
如果有不开心的事情 你会怎么办?
What'll you do when you are unhappy?
Go do something that makes me perspire or generates endorphin, like basketball or swimming. If I can't go out then I'll start banging my piano or strumming my guitar in a very harsh way. Perhaps I'll try to compose a song to express it.
五年内比较现实的目标是什么
What's your realistic goal of the coming five years?
To be a qualified engineer. To be fluent in Japanese.
你认为遇到什么样的事情才会令你觉得人性很黑暗
What makes you see the dark side of humanity?
Nothing particular. Or should I say, the everyday self-centerness of people.
最害怕失去的东西?
Things that you are afraid to lose?
My families, my friends and my eyesight and my ability to hear and my memories and last but not least, my faith.
你最想去哪个地方? 为什么?
What is the place that you wanted to go the most? Why?
Heaven, so that I can take a photo there and show it to everyone.
---
Something triggered me and made me nostalgic. Or emo they say.
Someday, memories will be the only thing that you have.
I guess the place I drenched with the most of my perspiration is the basketball court of Jit Sin High School. A place I spent 5 years in. A place I tasted love, friendship, betrayal. A place I learnt about loyalty, discipline, teamwork. A place where I have my dreams, my ambitious goal and my fictional thoughts.
Below are photos taken a month or two prior to my graduation. Never had to chance to post it.
But today, I've decided to post them, after 4 years.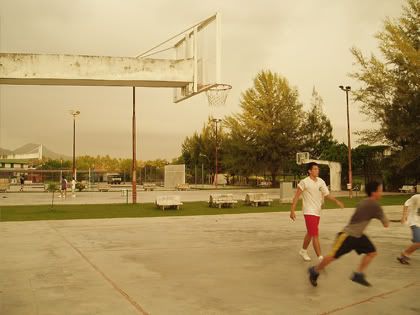 A basketball court that made me forget about things I wanted to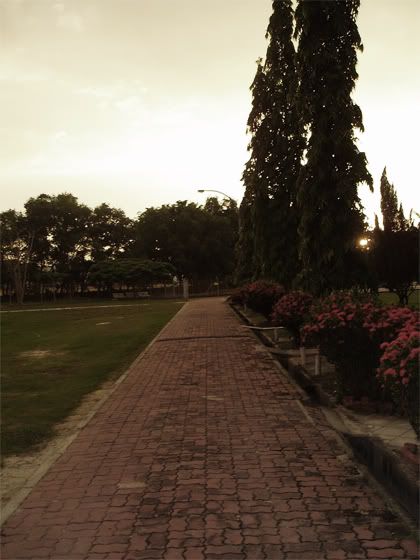 An evening that painted my memories yellowish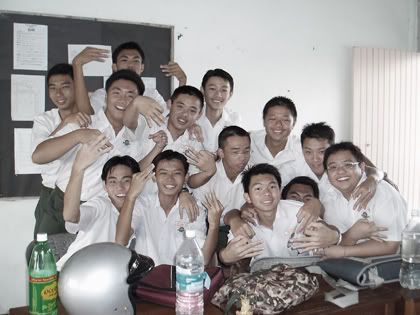 A bunch of friends that made me feel belonged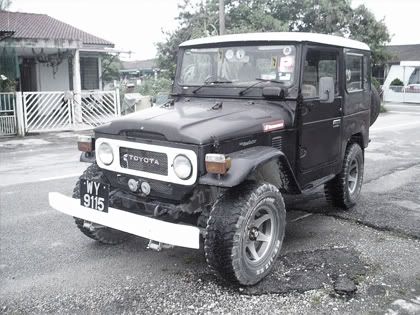 A jeep that picked me up to school in the morning
A room that I shedded my tears in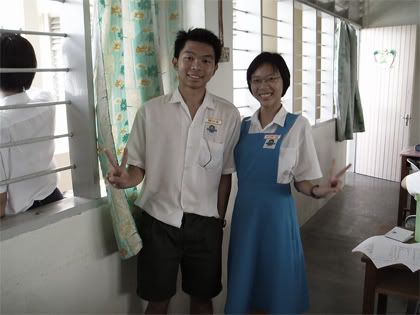 Someone who gave me a sense of happiness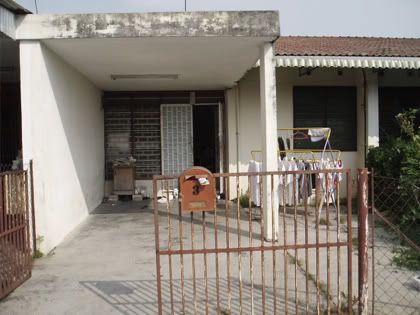 A haunted house that taught me independence
A sweaty hug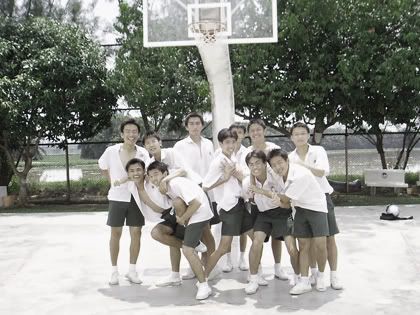 Friendship connected by a basketball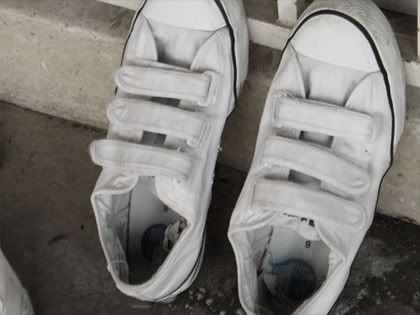 A pair of white shoes that I used to wash every weekend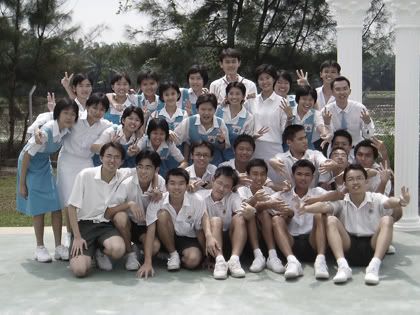 A class that earned the name of Hooligan.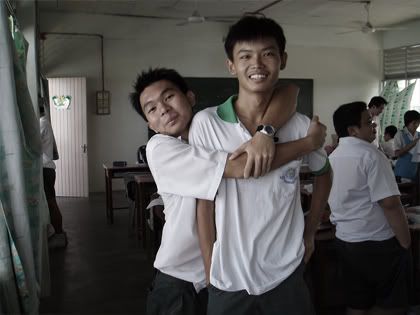 A friend that sometimes know me better than myself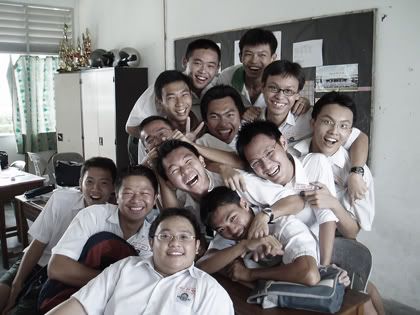 The noise we made and the stupid stuffs we did
The white shirts I used to iron on every Sunday.
A shot of a projectile bouncy sphere, or a basketball shot.
There are people who walked into my life and be a part of it. There are people who walked away and left a hole in my heart.
After years, I realized one thing:
You can only bond with people who share the same view of friendship with you.
For certain people, friends are just activity partners. Hanging out, going for a movie, sports,
yumcha
, so on and so forth. Nothing personal.
There are people who fully utilise their friends. They say A friend in need is a friend indeed. So they'll call u up when they r in need and leave you alone when they're not.
Apparently, friendship weighs quite a lot in my life. I like people who are active and at times hang out, going out for sports or whatever activities but I tend to
get very personal with people
be very people-oriented rather than activity-oriented.
I like to hear people's thoughts and opinions and preferences and views and values of life. I like the diversity of people's viewpoint. and I like to hear about people talking about their past, how they grow up, their families, their friends, their loved ones, their rivals....every single bit of them, contributes to make me feel trusted and connected.
It's very disturbing to have friends that say nothing about themselves. Nothing profound. The conversation is so superficial. They never talk about their feelings, their points of view about something. They speak only subject-verb sentences. Even after years of friendship, the things they say remains shallow. What I want is a descriptive type of conversation, not a narrative one. And the worst comes to the worst, they are not honest about the things they say. They're like compulsive liars. Talk the talk and never walk the walk. They're merely attention seekers.
Anyway, I'm glad that in my life I'm blessed with friends who r willing to
get personal with me
be part of my life. They shared my sorrow, my joy, my burden, my anger, my frustration. Sometimes they even know me better than myself. They can predict my next move. They know what's inside my head.
They just know what to do with my weaknesses and shortcomings. They understand me.
This is what I call friendship.
and yes, I was wearing shorts until form 5. It's a chinese school. Come on, stop giggling.
I miss my high school. Do you?