I am not supposed to sit in front of the laptop.
I am not supposed to click on www.blogger.com and click on 'new post' and start blogging.
But I did anyway, so...who cares.....test only ma. :P
Anyway, today post is about the hike last weekend.
I always knew that there's a mountain with majestic view right behind the condo that I am staying.
It was very near but i never got the time to hike there. Somehow last Saturday, a friend of mine who came back from US ask me out to hike. So I asked a couple of my coursemates to go with me and it ended up a total of 13 to be part of the team.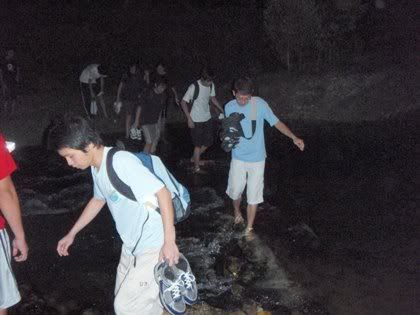 It started off with us crossing the freezing cold water in 645 in the morning....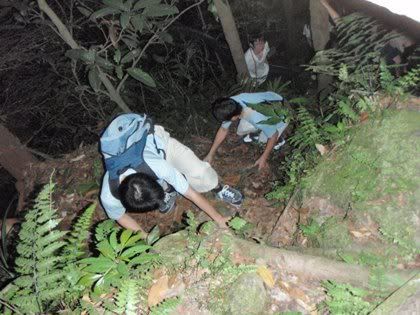 Hiking in the dark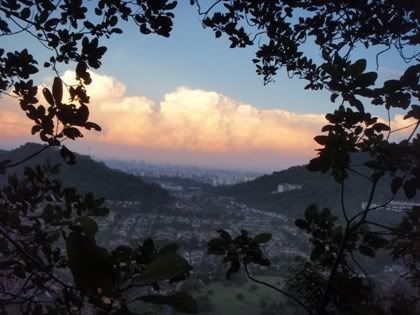 and then the skies was illuminated by the just risen sun.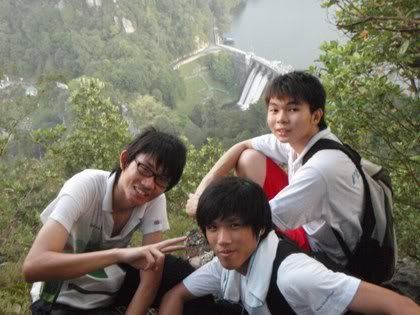 Saw the dam? Nice right?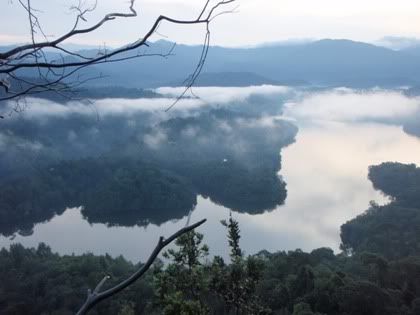 The mirror-like lake.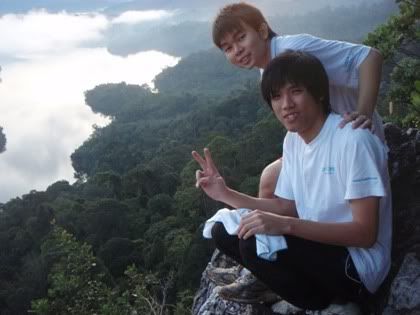 We were on the edge!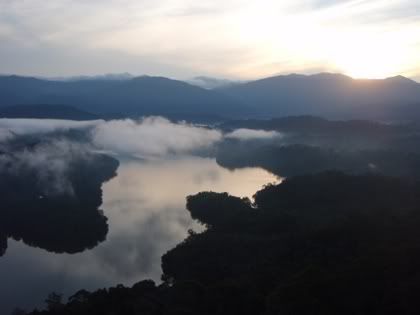 Sunrise!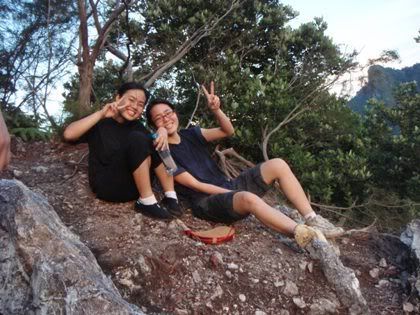 Girl Power! The 2 girl that brought another 11 guys up the hill! A bit paiseh la. Hahaha.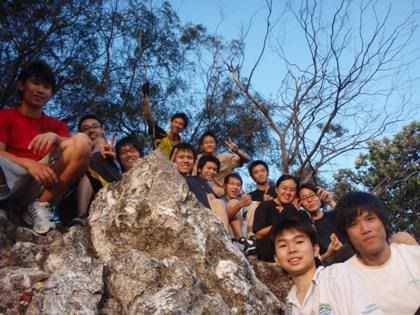 A group photo!
Front: Kae Vin, Kew
Back: JianXin, Denz, Ming, CS, kL, dd, Siang, Solomon, Thomas, Jiahua, JiaXian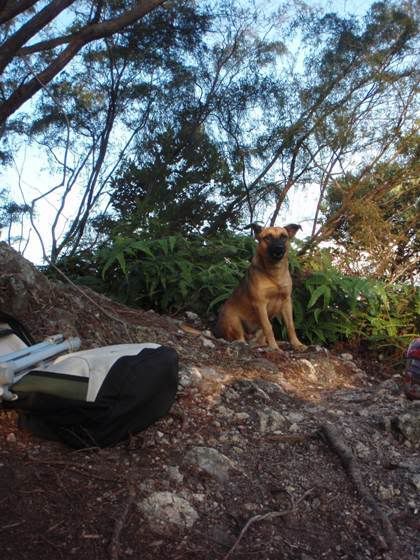 The dog that climbed the hill together with us.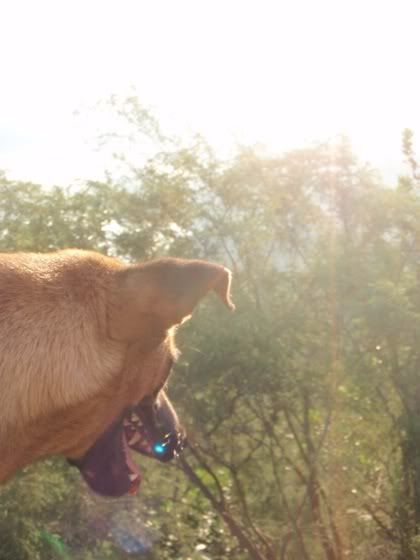 I love this photo!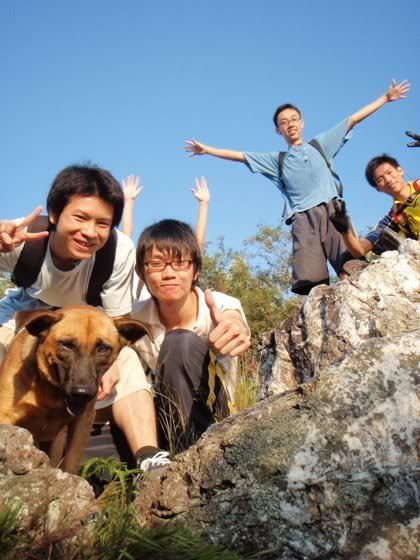 Doggie again :D two thumbs up for it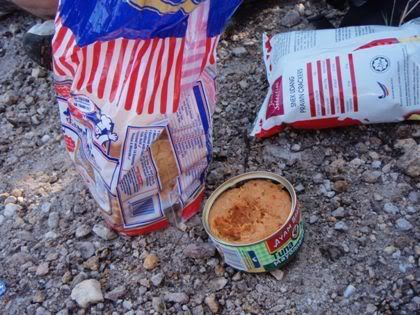 Our breakfast. (not dog food k?)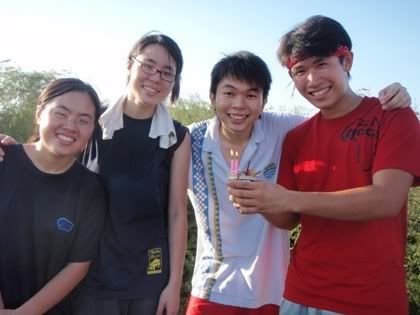 and to my utter surprise, these 3 fellows brought a cake up the peak and celebrated my pre-birthday there! hahahah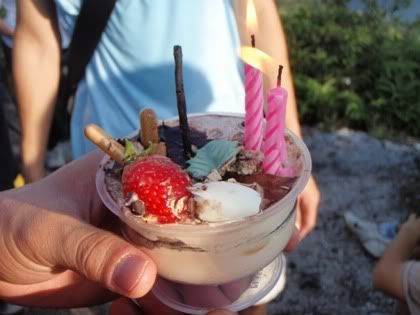 It survived the hike! LOL (21 with 2 candle and a tree branch...lol)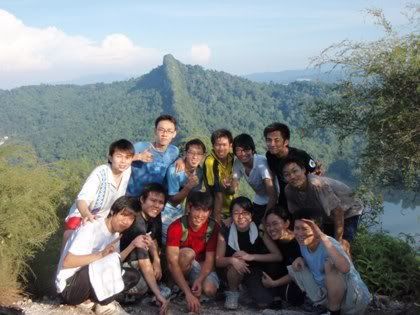 A group photo up there!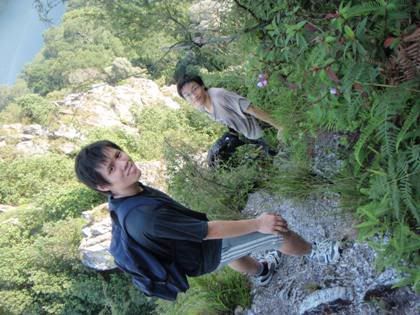 Going down.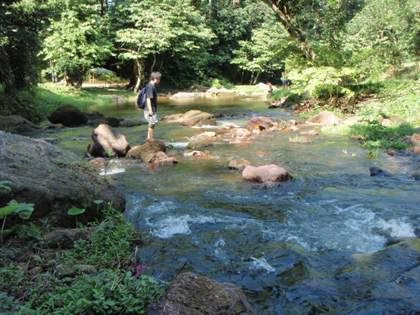 Thus end our journey.
For the technical writing about Bukit Tabur, read
this
by
KY
. Another version of this hike, please read
this
by
kL
Besides, I made a video combining all the clips taken during the hike. Enjoy =)
p/s-> To those who frequent my blog should have noticed that I increased the photo size. Well, it means clearer photo but bulkier to be loaded. What say u? Remain 320 x 240? Or this new size (420x315)?