I signed up for this Rage thing a month ago.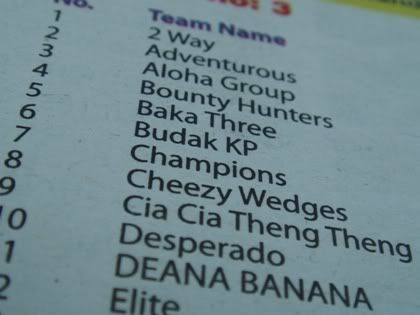 and my team name Budak KP (which stands for Kuching and Penang and afterall, it doesn't sound so bad when it was in line with other names. lol)
It kicked off with me and Moses carpooled Simon's Myvi together with his partner
PoLyn
Pauline.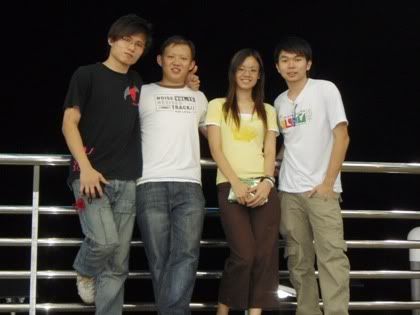 We paid a visit to Setiawan and Teluk Intan.
Moses, Simon,
Polyn
Pauline, Me
We spent a night in Simon's house in Setiawan. (A big thanks to him and his family for accommodating us and I was really grateful to eat the Char Bi Hun that Simon's mum prepared for us 4am in the morning)
Early in the morning, we took off from Setiawan to Ipoh to storm the town!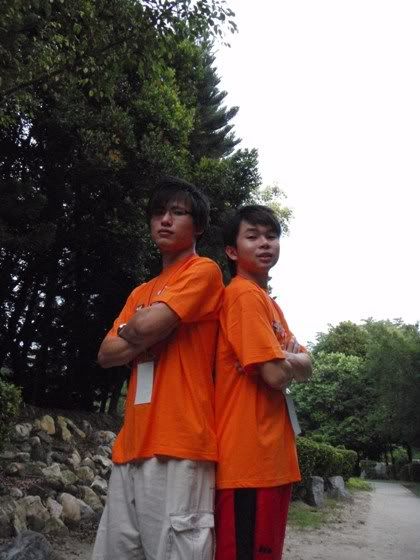 Budak KP...I mean,
Moses
and Kae Vin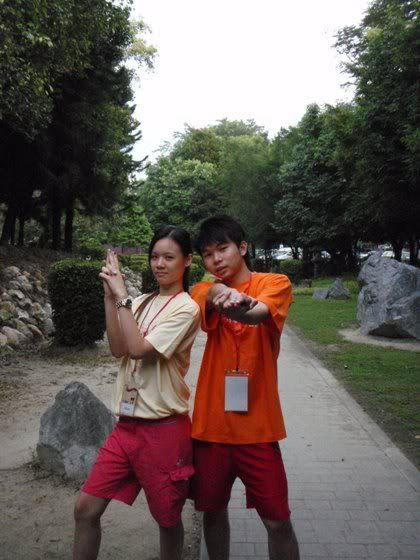 Polyn
Pauline and me posing the Bond pose.
Basically, Trailblazer was meant to remind us of those earlier settlers which are our ancestor to blaze the trail in Ipoh. How Ipoh used to be a mining town and a lively town back then and all the hardworks. Therefore, the games we played were kind of reflective about those things people used to do in Ipoh.
For example, building a house.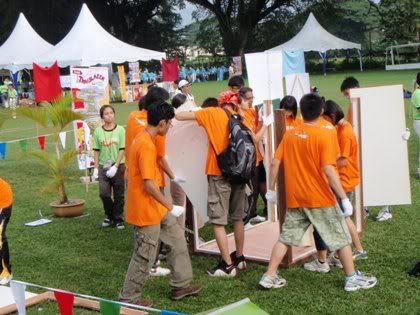 Home Express....We were required to build a house thingy.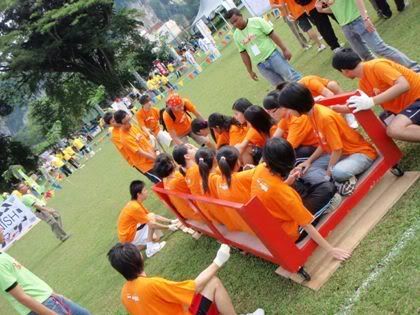 Track Attack. Pulling a trolley with 12 people on it and the wheels must never touch the ground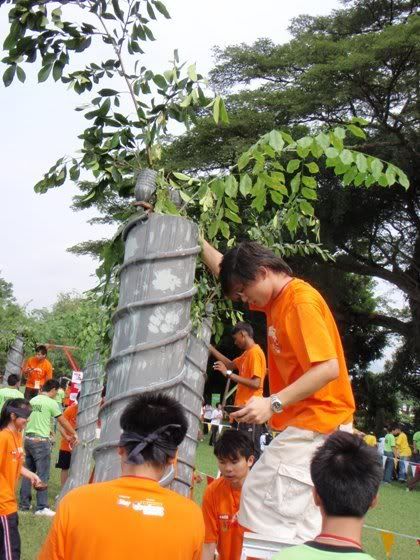 Rubbertapping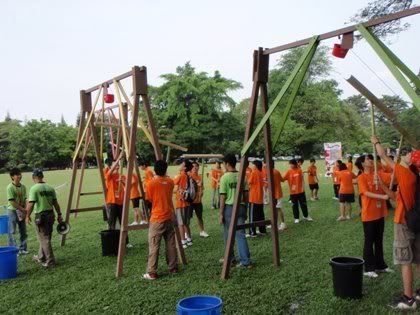 Collecting water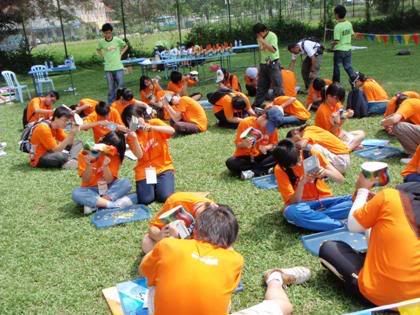 Money Diggin'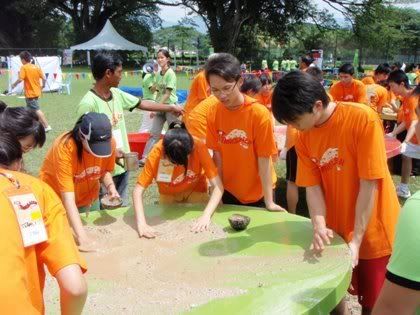 Mendulang!
There were few more games but I didn't post them up here. To be frank, I'm a little bit dissapointed with it. I signed up for this thing coz I thought it would be something like Amazing Race and it would require the person to be physically tough and intellectually well to win the game. Apparently, it turned out to be like some advanced level of Station Games where u could find in ur school or church. I mean, it would be suited to the common level of those high school students but it really was not what I expected.
When it came to the finalists, it was a bit unfair too. Come to think of it, it was supposed to be an individual game (in term of 2 person in a team) but somehow they ruined it by clustering 30++ teams into a group. Only the winning cluster got to enter the final and let the 30++ teams fight over the RM2000 prize.
It was rather unfair to those who trained months ago and read up all the history about Ipoh and did all the preparation wouldn't it? Just because the team entered a weaker cluster, it got kicked out.
OK. Enought with the ranting. Actually it's just me unhappy coz I couldn't get into the finals. RAGE! THE STAR! Trailblazer committee! Gimme back my RM2000!!! I could have won it if I got into finals!!!!! I read up history and info about Ipoh! I know the MP of Perak is Datuk Seri Mohammad Nizar Jamaludin!! I knew the name of Ipoh originated from a tree!
Haihhh. Let bygones be bygones. I'll join again next time, if, the prize is lucrative enough. lol.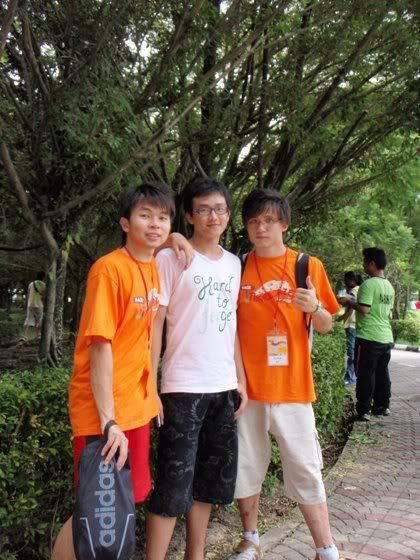 and a thousand thanks to Kok Pin who drove us around in Ipoh and took all the nice nice photo u saw above.
btw, another bonus for this trip is that, I met up with my cousin brother
Yan Hoe
who worked as a Marshal in the game. Haven't really seen him for years so it would be a perfect time for me to catch up with him. 
A same but much
detailed post
by
Moses
!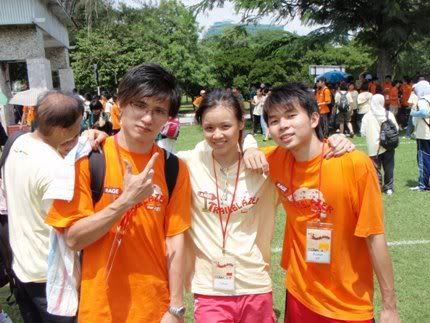 Moses,
Polyn
Pauline, Me, posing after being defeated.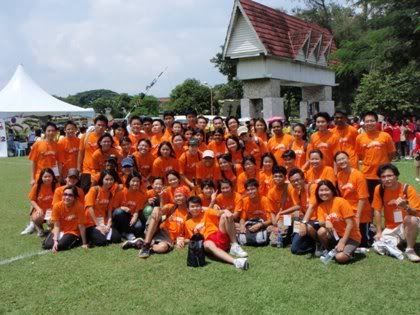 The Orange Cluster.
Well that's all for now. I've got 3 reports, 3 assignments, plenty of tests and a song composing competition to work on. Pray to see me in one piece after that.
Ciao~