People often said that 21 is a big year. Something like after 21 u r already a grownup and stuffs like that.
Perhaps it is.
and I have just spend my 21st birthday yesterday, 15/7/08.
Along the way to 21 I have met various people and some of them walked into my life and some are still walking with me. Some left and some are still beside me. Some just joined lately.
However, whatever, whoever, whenever, wherever, whichever, I just wanna say that, all of u place an impact in my life, big or small, tiny or significance, all of u did and still do.
I have to admit that I am a people-oriented person (versus task-oriented). Everyone in my life means something to me.
Thank u, for being part of my life.
and now, it's time to blog about my birthday.
The Most Informative and Educational Gift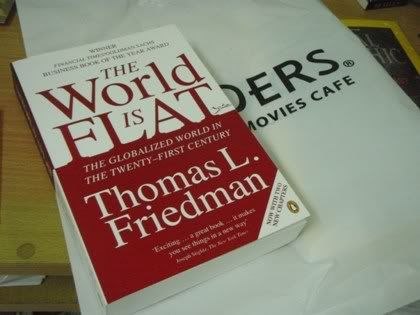 Given by Kyran and
kL
The Sporty Gift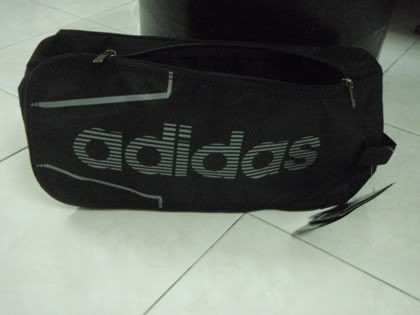 A sporty shoe bag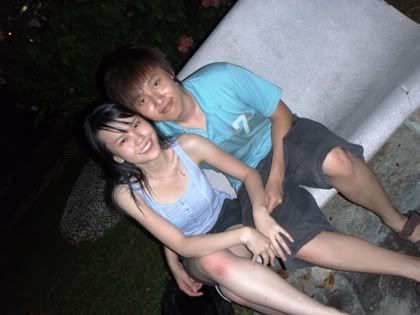 Given by
ah guan
and Anne
The Highest Altitude Cake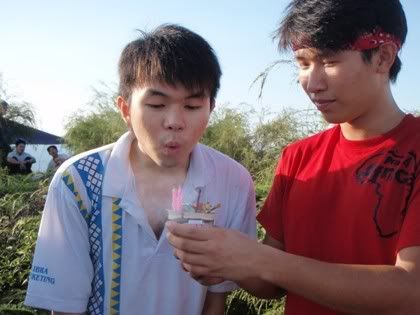 I made my birthday wish at
Bukit Tabur
. The highest place that I've ever made a wish lol.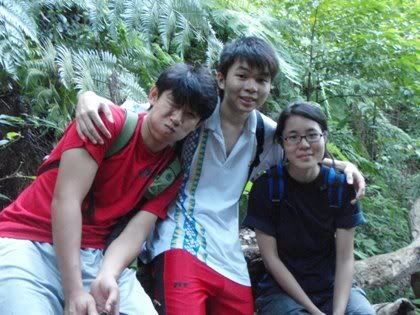 Prepared by Jian Xin and Jia Xian and her sis, Jia Hua (not in this photo). No..Jian Xin and Jia Xian are totally not related. lol
The Most Chinese Meal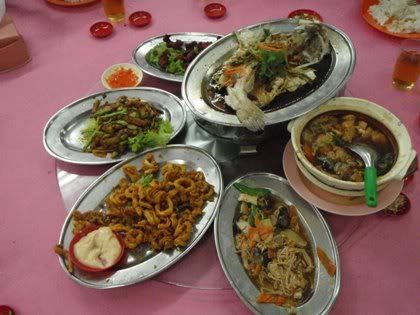 Ate this after the birthday bash.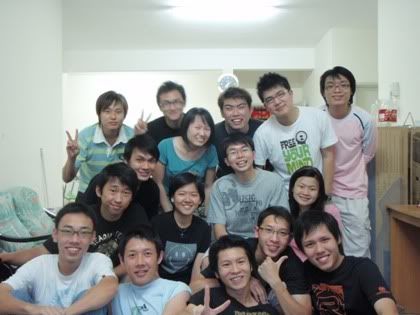 Treated by the Birthday Bashers!
Front: Denz, ZenC, DD, Solomon, kL 
Middle: Ho, Waiseng, Esther, me, WChing 
Back: Guan, Kyran, Phikpei, Chunwai, Vinc, Quan 
The Eat-till-I-vomited Meal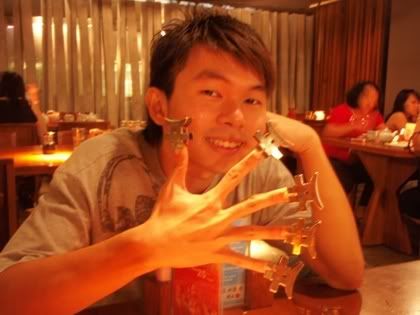 Jogoya Japanese Buffet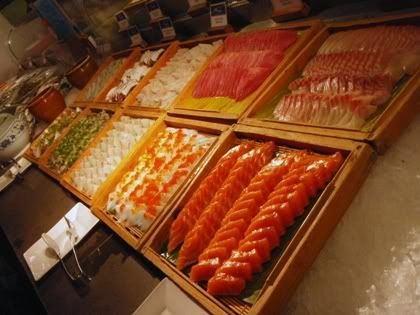 Sashimi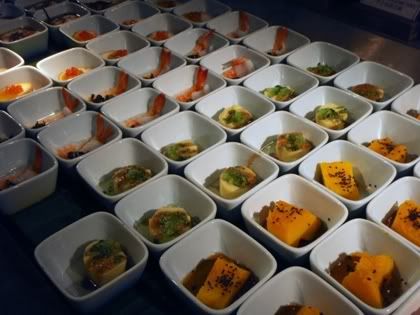 Japanese Cuisine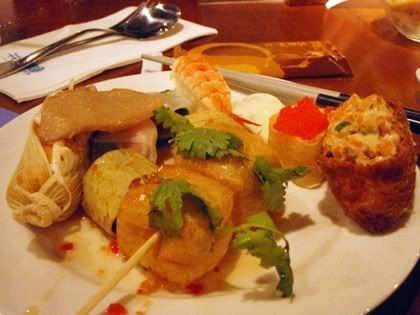 Some random food in my plate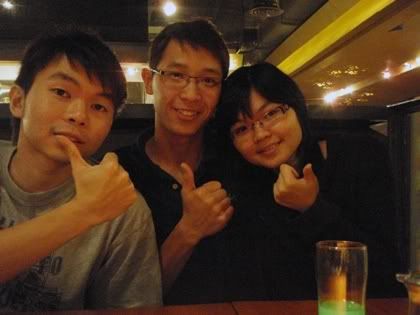 Treated by Solomon and Amy. =)
The Cutest and Most Practical Present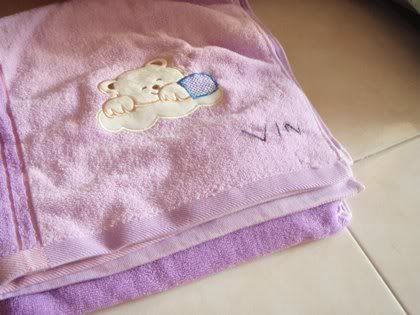 A tower. with my name sewed. Made by Solomon and Amy. ;)
The Ribeye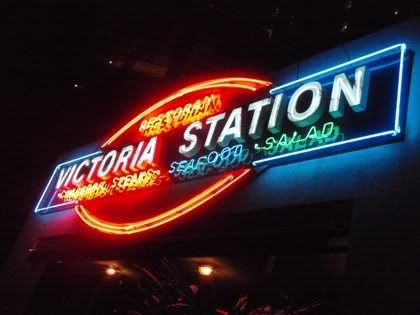 Victoria Station @ Ampang Park
VS Ribeye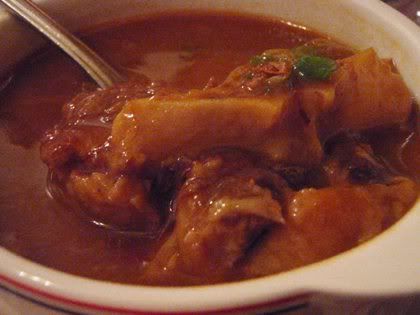 Homemade Oxtail! Treated by
Jeansway
The Furthest Gift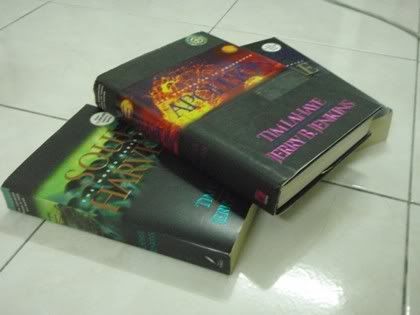 3 out of the 12 Left Behind Series brought back from Texas by Jian Xin. =)
The Ritual
Does everyone go tru that on their 21st birthday? lol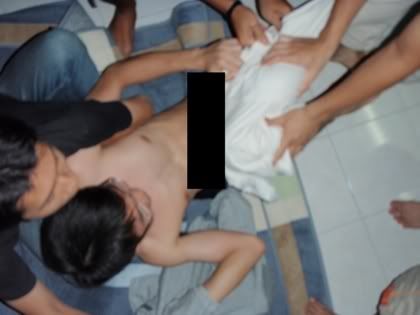 Censored. Part of the ritual I guess? ....I was stripped off in front of 10 pairs of eyes. ewww.....
The Meanest Wish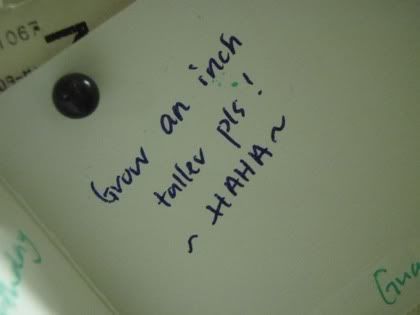 Who
else? :p
My creamy 21! :D