I survived 2 days without electricity and water supply.
30 May to 1 June, I followed a missionary trip to Orang Asli (translation: Indigenous People) Villages in Pahang.
We went there basically just to organise some activities for them, supply them with some clothes and meds and paint the church and most importantly, we have got 3 post-graduates medical students there to do some medical checkup.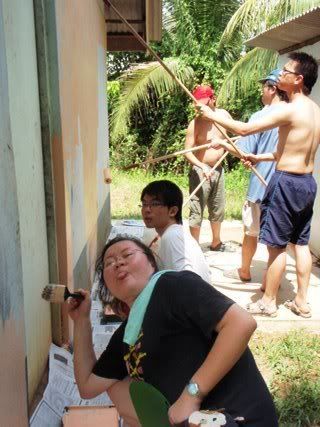 eh not u don use ur tongue to paint k?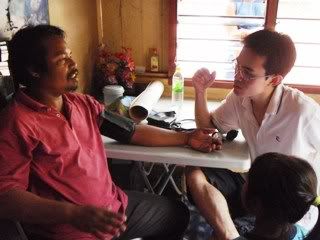 Doctor on the move!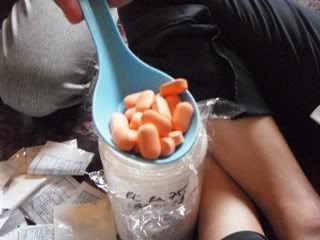 Multi-vits!
We bathed in the river, we pumped the well water under a starry sky and we slept with bugs and insects, we even drove a jeep around the jungle!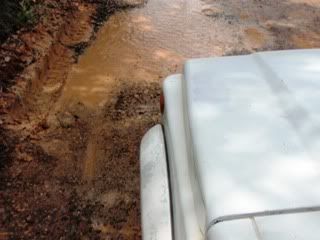 The jeep went tru bumps and dents.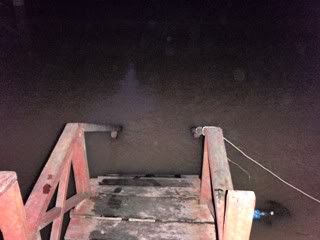 Somehow when I was inside BATHING, I thought of anaconda and alligator.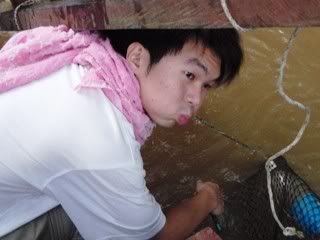 and yes, I gaggled and brushed my teeth using the river water!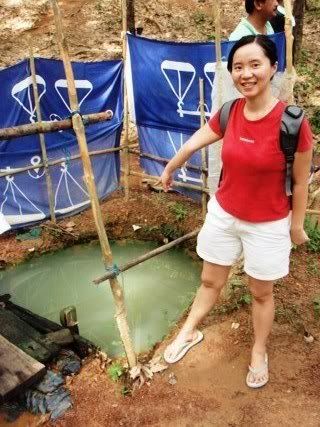 and we washed our face and showered in this BN well! (They are making good use of the flags! lol)
and most of the time, we spoke Bahasa.
It's truly a whole new experience. Well I know there're Summer camps out there which can offer the same thing but this is reality.
Seeing how the people live their lives somehow made I think that people can still live happily without those oh-how-could-i-live-without stuffs.
Those places and our places are just a few hundred kilometres away and yet they are living a completely different life style.
There was this family, the mother couldn't speak in Malay and she got 10 children in the house. She had a miscarriage and she lost too much of blood and needed a blood transfusion IMMEDIATELY. Due to the lack of awareness, she just dismissed the advice our doctor give her and said "I'm scared of needles, Don't want to go hospital" in her native tongues and the husband translated for her.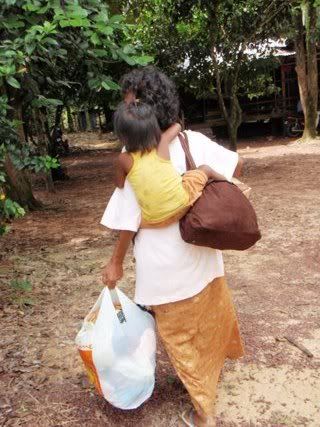 I think that's why she thought she wouldn't need any bloody blood transfusion.
and there's lotsa fun stuffs when we were conducting our Sunday school.
Normally, we would expect the kids to bring bibles, exercise books, pencil cases, or occassionally, barbie doll, pokemon cards, teddy bear, handphone, gameboy and PSP perhaps?
But to our very surprise, the kids in the village broke the records!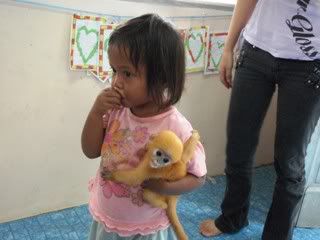 the least expected item in Sunday school: A golden monkey! Wait, think it's fake? haha. That's what my classmates think when I show them the photo! One even swear it's fake!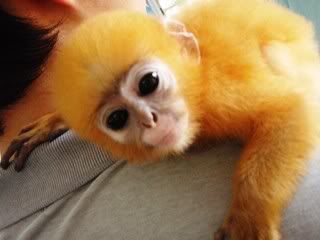 Still think it's fake?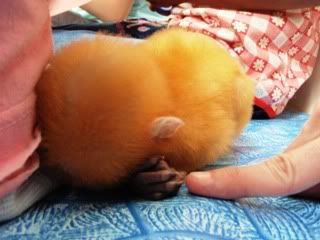 well, it's sleeping pose. Cute huh?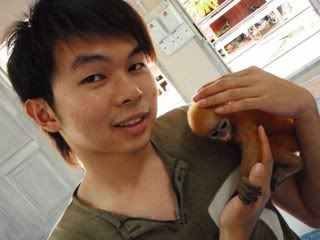 How could I miss the chance to take the photo with him! Hell yeah, it's a him.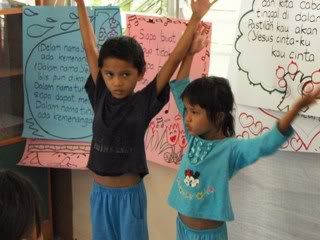 These 2 kids were doing some Yesus Pokok action!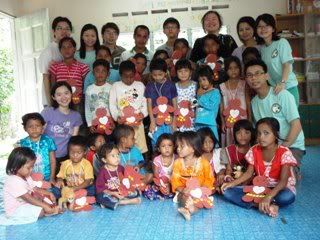 and Ginger man invaded Kampung Baapaa!
The cute little girl in Kampung Baapaa.
At Saturday itself, we went 3 villages separately: Kampung Baapaa (Sunday school + Medical Checkup), Kampung Pelawan (Medical Checkup) and Leboh Perah (Sunday school + medical checkup) and we slept at Leboh Perah. Before we went Leboh Perah, we stopped by Tasik Bera to roam around in a motor boat. It's the biggest natural lake in West Malaysia. and the view was indeed breathtaking.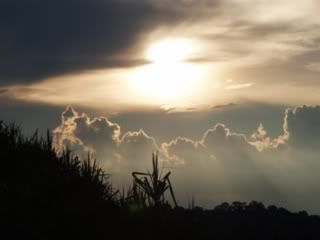 Taken in Tasik Bera.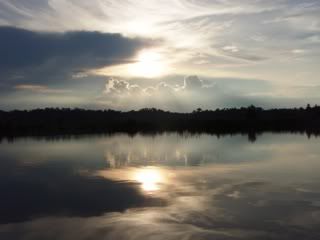 The mirror-like lake with beautiful complexion and reflection.
At kampung bapaa, they prepared the dinner for us. To be frank, to my utter surprise, it tasted so much better than I've ever imagined!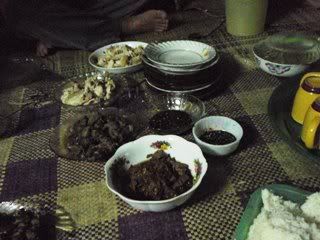 It's curry babi hutan, sambal babi hutan and fried babi hutan! and with bak-cham ayam kampung !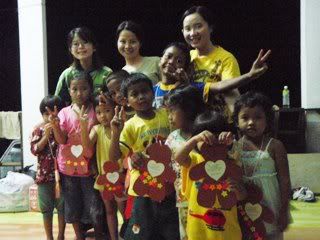 The evil ginger man again invaded Luboh Perah.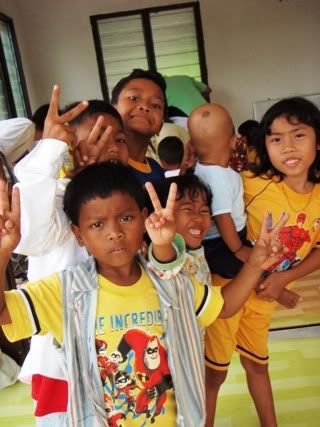 Kids in the morning!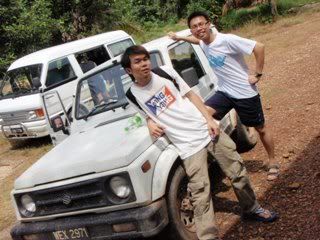 The jeep and the van had brought us across the boundary!
Apparently, this is a trip that gave meaning to my life. It indicates the start of my a new part of journey of my life. To learn to reach out the unreachable, and survive tru it!