So I went to Pantai Keracut, again, for the FIFTH time. lol (see the
first
,
second
,
third
,
fourth
)
U guys must be wondering, what's wrong with this guy, so in love with this seemingly ordinary beach huh? (well i m not the only one, mr Jeansway also cant help it but goes to this beach everytime he comes back to penang lol)
Well, one reason I love this place is that, u can't reach there but by hiking the mountain. (unless u r willing to pay rm50 for a fish boat ride)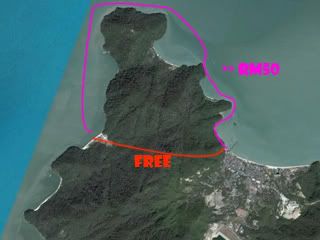 (the beach is at the left hand side)
and that alone, makes thing very interesting.
Imagine u r trekking in the jungle for like, 45 minutes (i did it at 42 min 08 sec this time lol), and then finally, it leads u to a beach greeting u with white sand, eagle spiraling in the sky, the endless ocean and the rhythmic waves hitting on the beach. It just felt like, all the panting and muscle-ache worth it after all.
and another reason I love this beach is that, u can actually see some little turtles if u r lucky enough (and we were!)
However, this round the little turtles were kept inside a big bucket with covering. So much different than the
first
time, I was actually allowed to put the turtles crawling over my
dead
body.
Baby Turtle On The Move!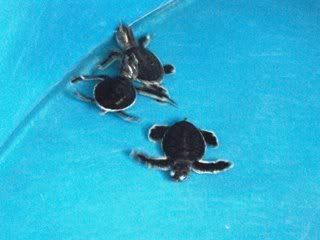 Anyway, i think May is the season for turtle hatching, coz the last time i saw a turtle was last year May.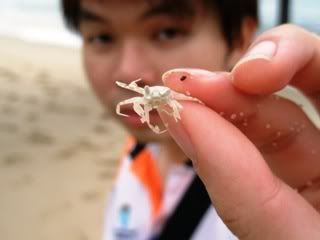 Thinking of getting this home for my mantis lol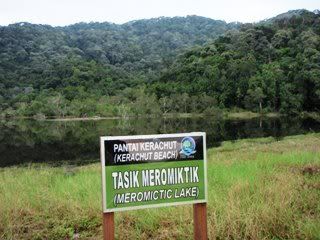 Well another thing that makes Pantai Keracut special is the meromitic lake. Well a meromitic lake is special because there's not oxygen in the lake. It's the only 1 of 2 in Asia and 1 of 19 in the world. U can read it up in wiki if u r interested bout it.
Turnturtled crab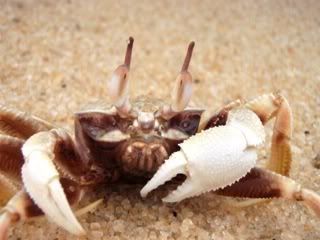 hmm, and the beach is so full of
craps
crabs lol!
After the hike, it was already in the twilight moment, everyone was hungry. In my humble opinion, to be hungry in Penang is actually a blessing lol!
because......Penang is so full of good food! hahaha
and thus, ladies and gentlemen, I present u the dinner after hiking!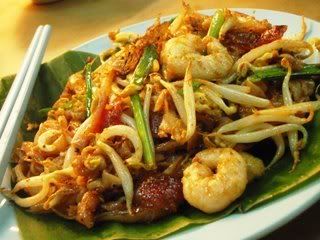 Char Kuey Tiao!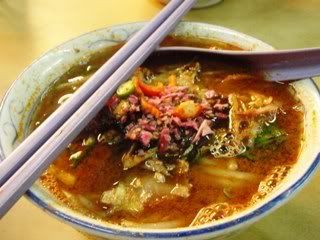 Laksa!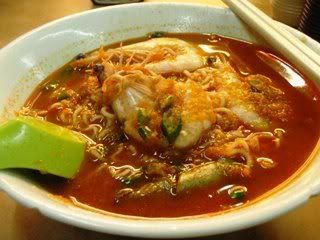 and Tomyam Mee!
Are u drooling now??? LOL. Save it for ur stomach's sake. lol. U need the saliva to dilute the acid secreted in ur stomach after watching the pictures above! lol
PS: This round I went P.K with: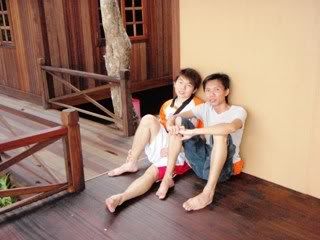 ALTan and....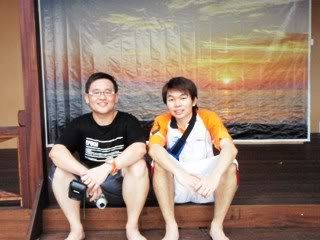 Andrew aka Jeansway
SO, Anyone going to Pantai Keracut with me next time??? hehehe
By the way, I'll be off to Kuching tomoro for a week, please be very anticipated for the upcoming post! :D