Alright, here's the Kuching travelogue.
Before I get started I have to warn u guys that there's a total of 87 photos in this post. (They're resized to 320x 240 or 320 x 427). So be very patient if u really wanted to view all those photo.
So i'll begin by introducing some VIP in this trip, without them the trip wouldn't be so fun and trouble-free.
First and foremost, the super tour guide and
hotel
living room provider:
Moses
!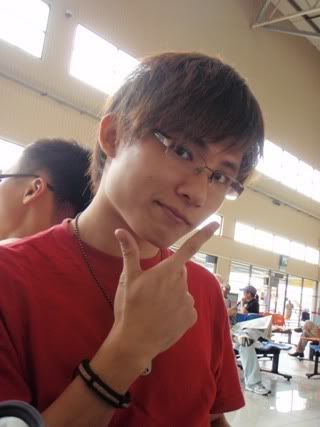 and then, the Nissan provider, Cai Ping!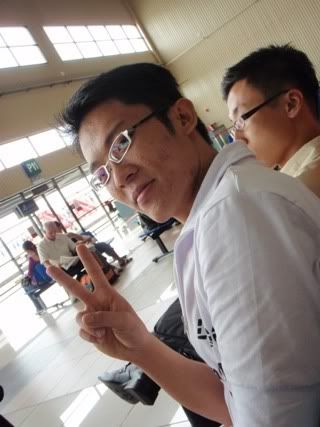 and this is the all-powerful Nissan Sunny!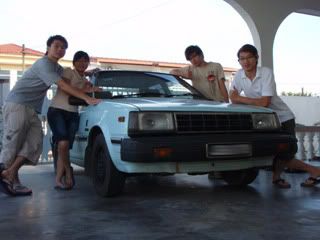 To be frank, I have pondered for long how to update this post as we took a total of 1500 photos and 47 videos. It would be impossible for me to upload even half of them here. So, I've figured out some sort of ways to update them - I'll group them, not chronological but according to genre.
So basically I sorted out 4 groups which are
Kuching Town
Sightseeing
Food
last but not least,
Camwhore
...LOL!
So I'll with Kuching. In Kuching, we visited a couple of museums (History of Chinese Museum, Cat Muzium and some-other-unknown-name-tiny-Museums) But I'll not upload anyphoto of museums here. Mainly because there're not much things about them and I'm so not gonna tell u the history of Kuching.
So the photo I upload here will mainly be the icons and landmarks of the city.
Kuching Town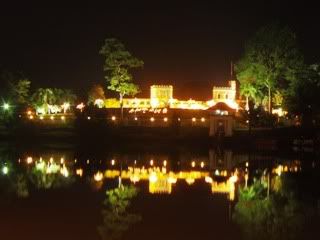 Waterfront View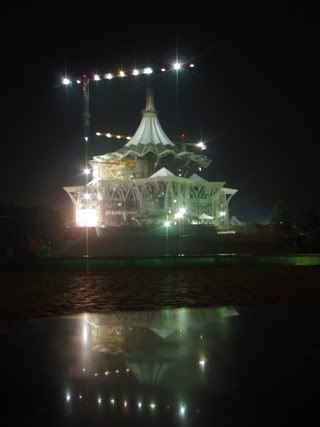 Waterfront view 2. Some kind of state government building.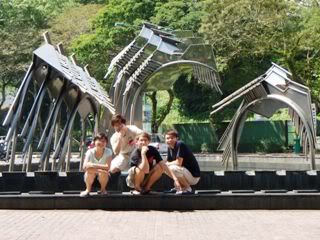 Waterfront in daylight: Metal Hornbill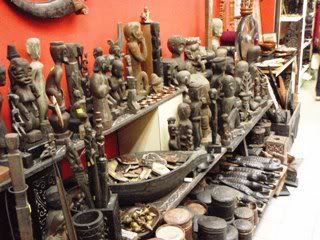 One of the souvenir shops in front of waterfront. Only angmo will buy those things!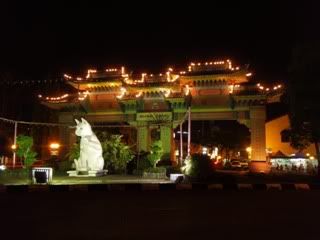 The landmark of Kuching: A Cat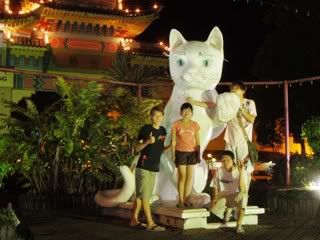 Meow!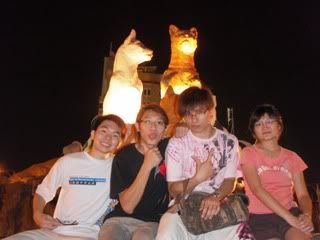 Another 2.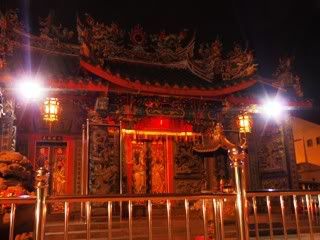 A rather nice Hokkien Temple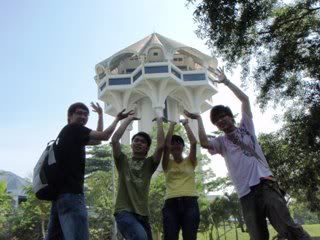 Civic Centre. We went up and had a view of the whole Kuching. One of the tallest buildings in Kuching I guess.
Here comes
sightseeing
.
Honestly I think Moses can be a pretty professional tour guide. He knew a lot of places and history and details of those places. I guess he could be a tour guide if he doesn't wanna work in the biomedical field. lol
We went a couple of places in these 5 days:
Sarawak Cultural Village
,
Damai Beach
,
Semenggoh Wild Life Centre
(which we got to see Orang Utan in action!),
Pitcher Plant's Park
,
Jong's Crocodile Farm
,
Windy Cave
,
Fairy Cave
and
Matang
.
Sarawak Cultural Village
is a living museum (this is what the brochure said). There're houses of different ethnics in this village (yes they stay there) and those houses are built exactly how the natives/Orang Asli built them.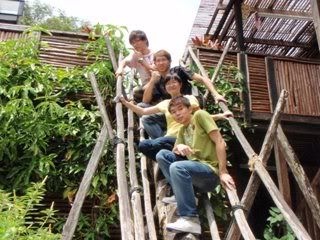 The Orang Usli Style Staircase!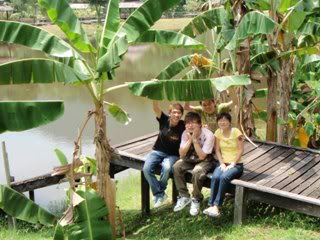 Got kampung feel lei?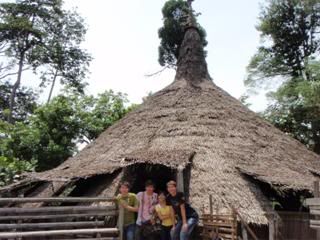 A rather cool rooftop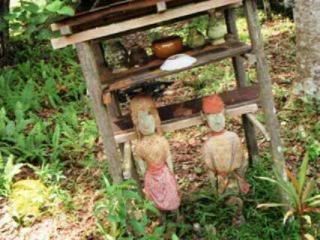 Some idols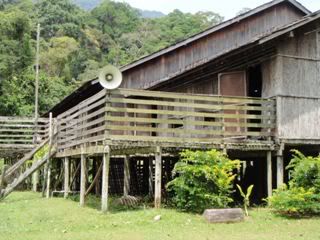 A rather unmatched loud speaker lol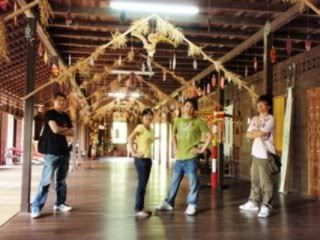 Inner Part of a Iban l
onghouse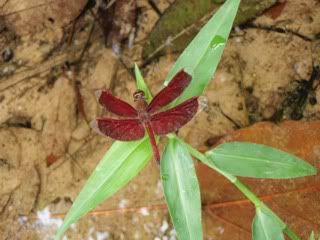 It took me a while to snap this. Red dragonfly.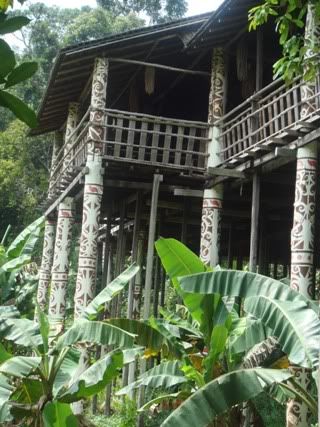 Orang Ulu with a pretty tall house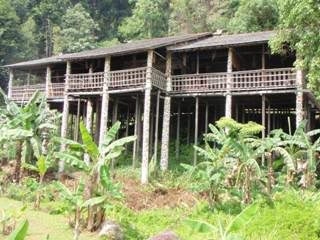 Front View. Impressive architecture :)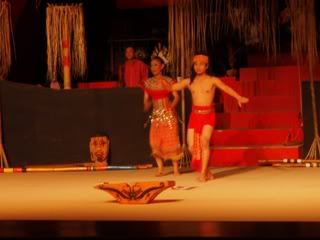 and we got to see some cultural performance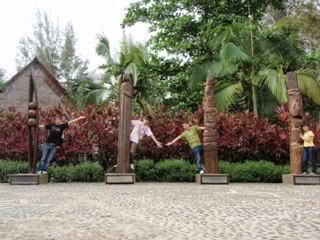 Some kind of patungs
Damai Beach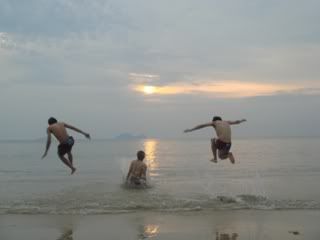 Went for a swim in the sea nearby
Semenggoh Wildlife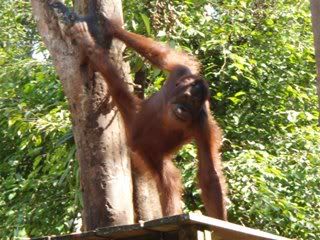 We were lucky to be there at the feeding time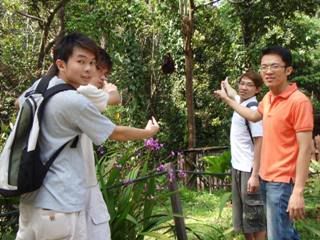 Here's the ape! (the ape: here are the men!)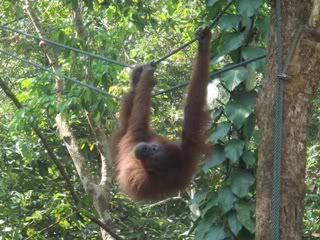 Nananana, u can't get me.
Pitcher Plant's Park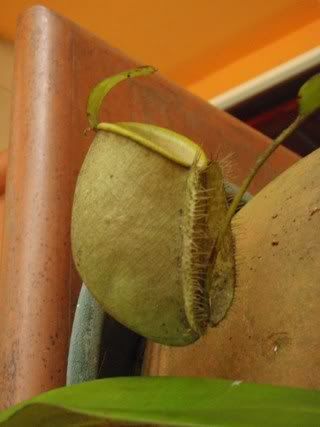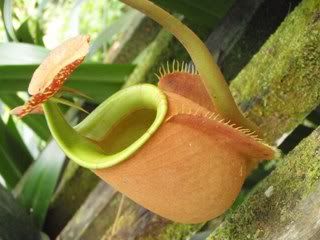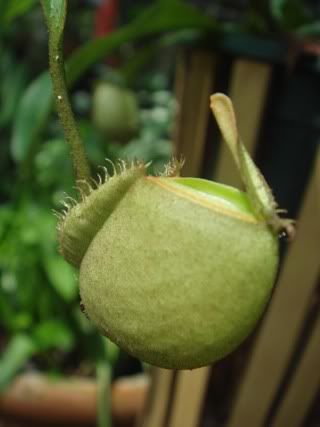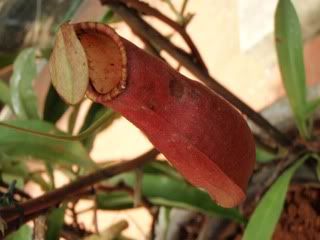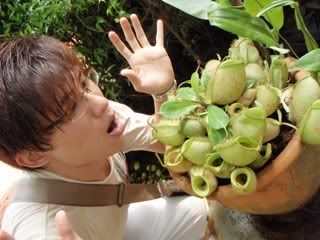 Enough said! :D (it's just me lazy to say something)
Jong's Crocodile Farm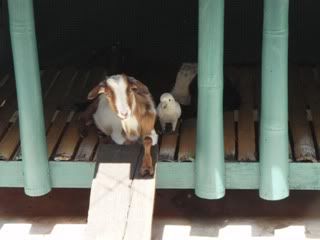 An intriguing scene: A goat with a parrot.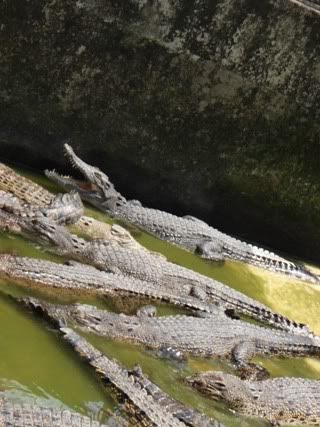 it made me thought of Steve Irwin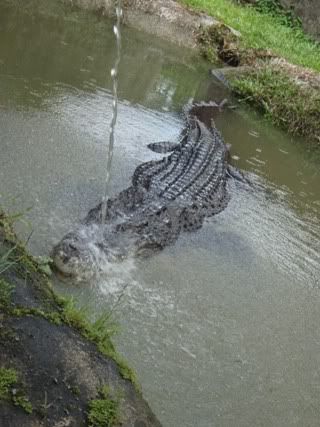 Having shower under the hot sun!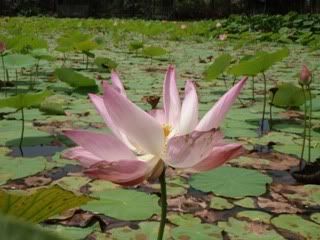 A pond full of water lily! (No crocodile inside lol)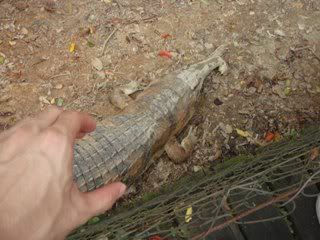 A flat-mouthed crocodile with it's upper jaw twisted.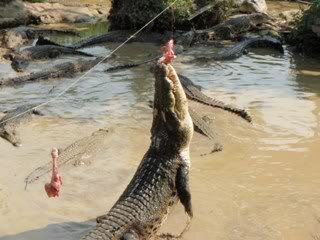 Feeding time!
Sunbathing
Tasik Biru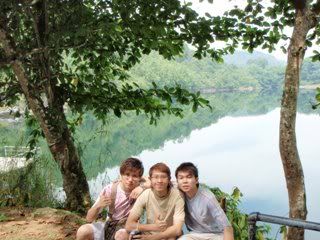 A nice lake in Bau, a small town
Windy Cave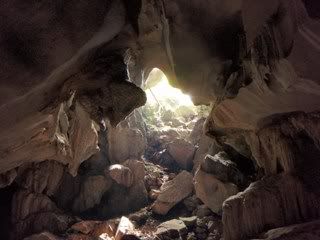 A way out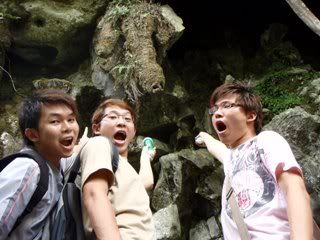 What are u thinking now?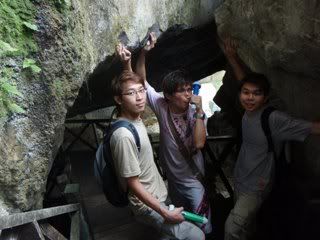 ew, I smell of bat shit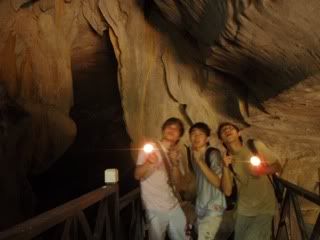 Treasure hunter!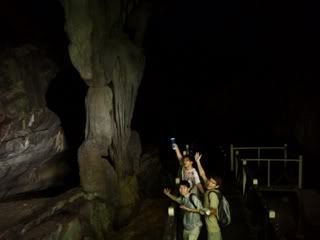 Stalagmite!
Fairy Cave
It's one of the most majestic cave I've ever seen. The ceiling of the cave is at least 30meters from the ground and the sun ray shines in and illustrates the cave. Yeah it's indeed a cave for fairy to live in.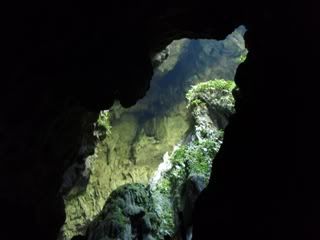 Another world through the cleft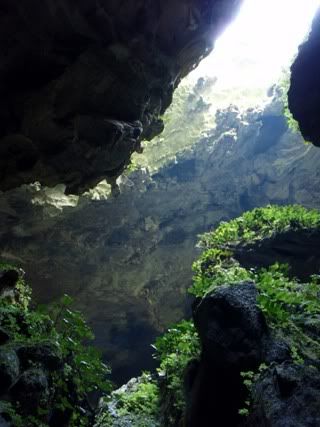 Plants growing everywhere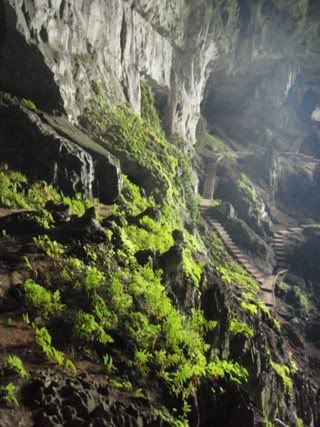 Awesome!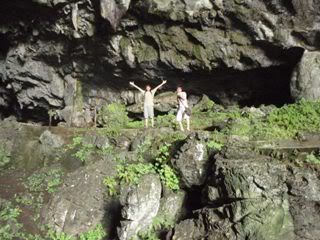 Faraway.....
balik kampung. lol. Turn off ur volume please!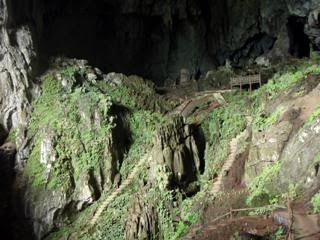 A place in the fairy tales.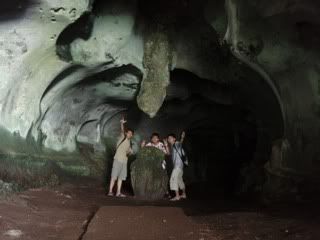 A throat-like rock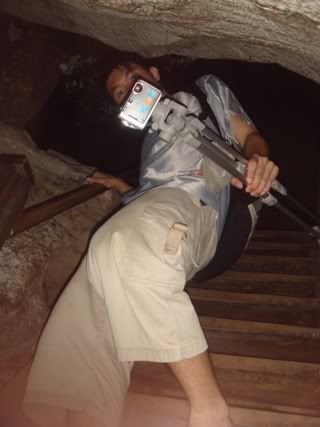 The photographer
Matang Red Bridge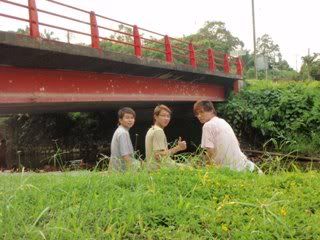 Guess what, the newspaper the day after we went there reported that there's a drowning case of a high school kid on that very spot few hours before we took the photo. Scary....
and now, the
food
moment!
Disclaimer:
I'll not bear any responsibility to ur hunger triggered by the photo below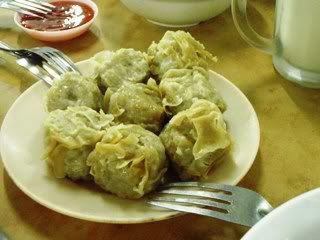 Seoh Bi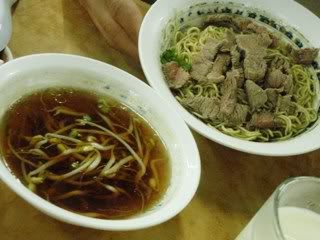 Dried style beef noodle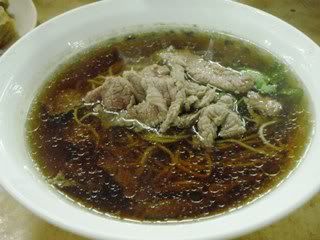 Beef noodle soup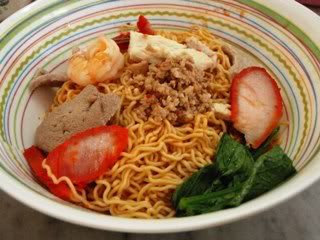 Kolo Mee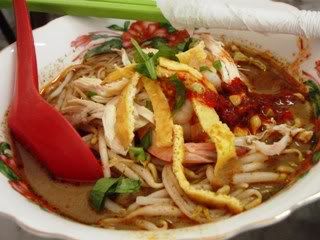 Sarawak Laksa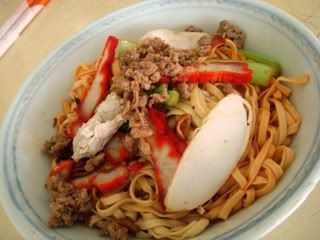 Kolo Mipok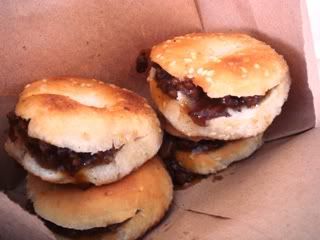 Kompiah (originates from Sibu)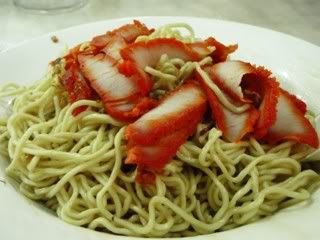 Kampuah (also originates from Sibu)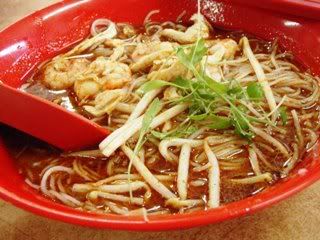 Sarawak Laksa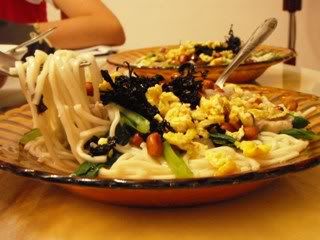 Heng Hua Noodle (well we r lucky enough coz this u'll hardly find any selling outside, it's custom made by Moses's mum! =))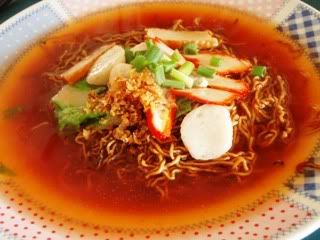 Tomoro gravy with fried noodle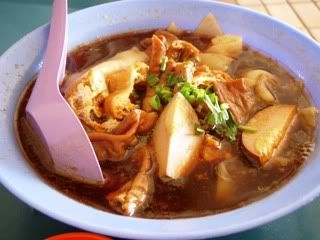 Kuey Chap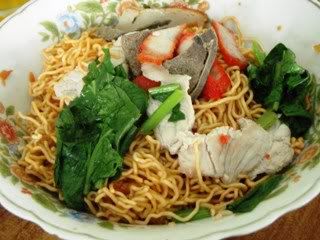 Hakka Kolo Mee in Bau. The noodle is a bit different from Kuching's
By the way, what I had eaten was actually more than what u have just seen. The photos above are the food which I think delicious. and Moses' mum dishes are very great too. It's just that it's meaningless to show them here since u'll have no chance to taste it anyway. lol. Unless u go n marry Moses now la. wuahaha.
and ladies and gentlemen, behold, it's the
camwhore
moment now and I demand all of u to watch them closely!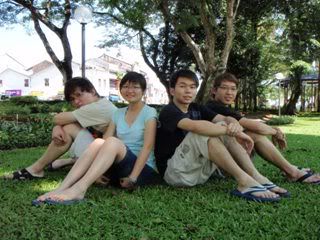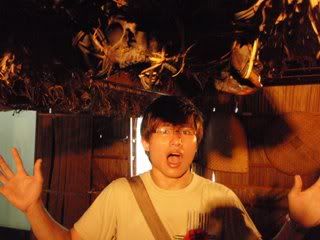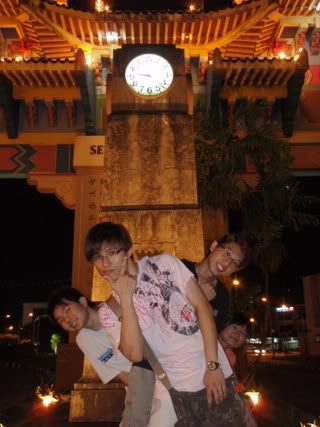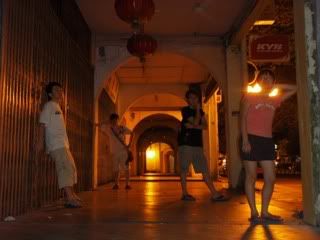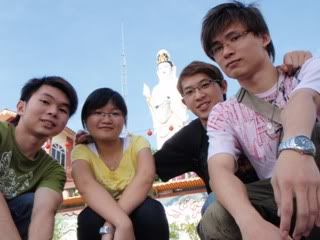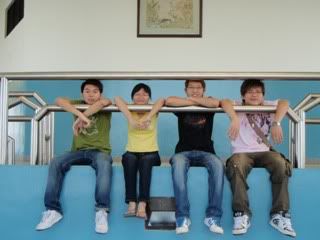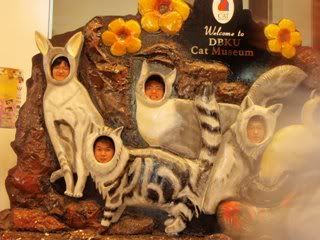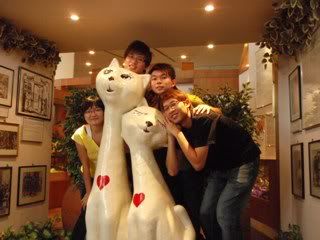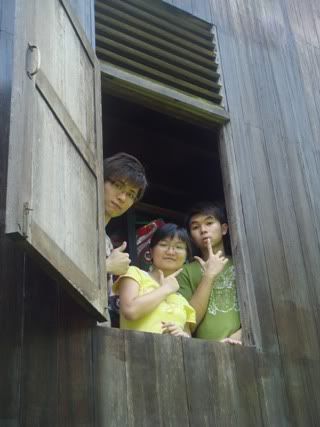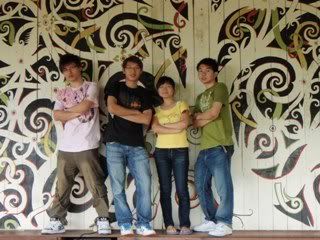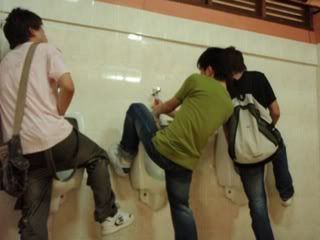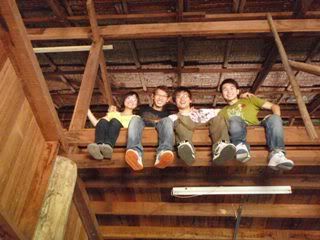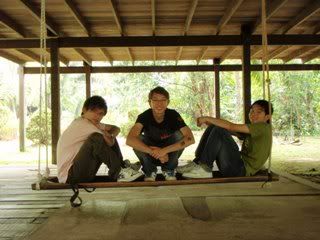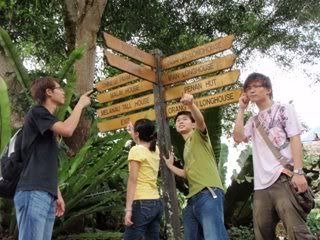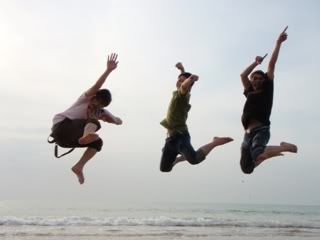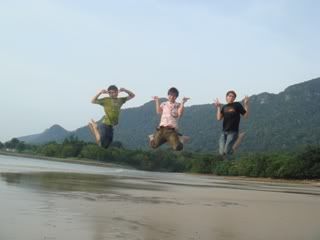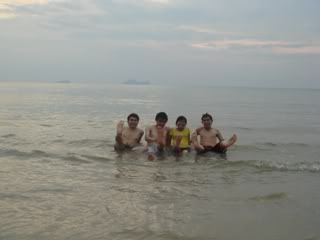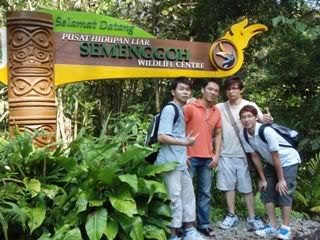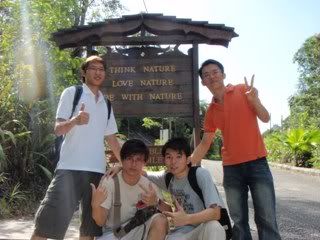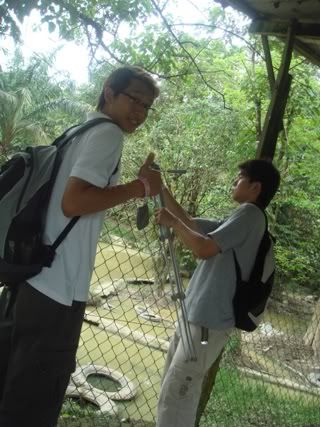 there're a lot more but I don't wanna scare the shit out of u so I'll just stop here.
and I'll end this post with some vast difference of Kuching and West Malaysia
1. Most of the road sign are written in bilingual - English and Chinese
2. The satellite dishes are damn big in Kuching!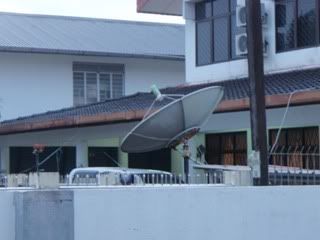 Huge huh?
3. The weather is hot! The chicks are hot! But the food is not at all!
4. Hardly see any public transport (bus, taxi)
That's all for my Kuching Trip. Thank u for ur patient! Muaksssss....yawn....it's 3am now....Good night.
Peace out~