It's not very far to go Ipoh from Penang. and I decided I will have to go and refresh my memory about this quiet town and it's nice food. So here I go.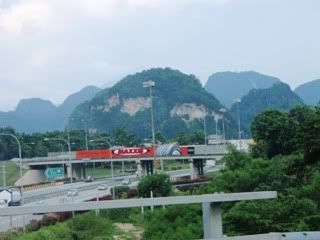 Ipoh is a town surrounded by mountain. It's like living in a valley.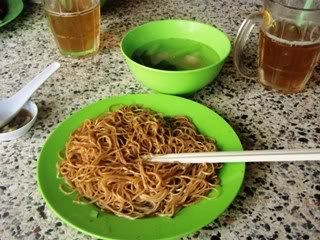 The Ipoh style WanTanMee outside the stadium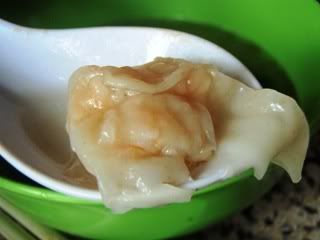 The harkao (shrimp dumpling) is smooth and juicy~!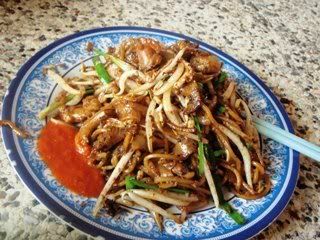 The fried kuey teow, also outside the stadium. Not bad.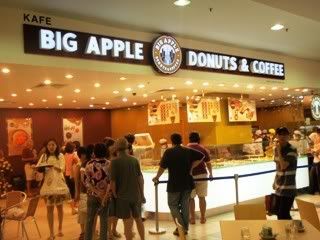 and they have this big apple donuts in the mall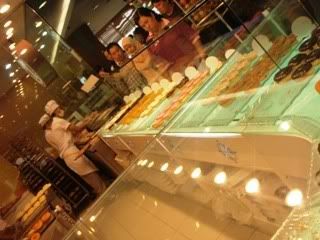 A long queue of donuts and people. But i like Jco better. lol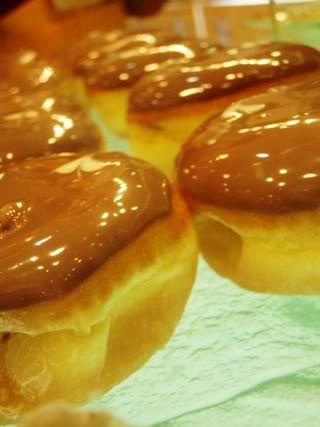 A labyrinth of choco-donuts. How I dream that I could play hide and seek in it! lol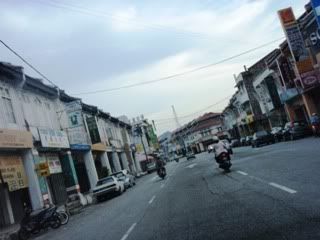 The old town.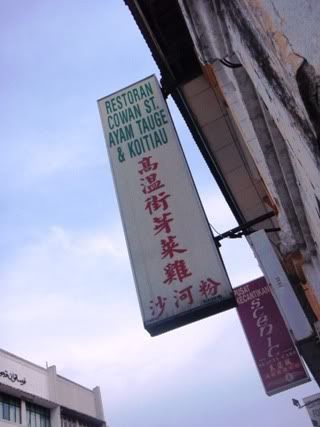 and yeah, Ipoh trip is never complete without going for ngachoi kai (Beansprout Chicken)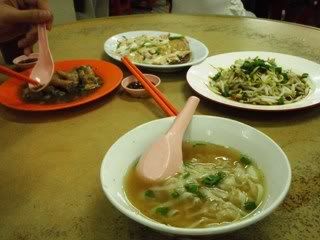 Let me present u, the all time famous Ipoh Ngachoi kai with horfun!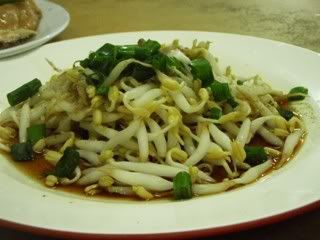 Crunchy!
I love the gravy.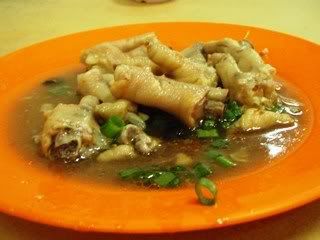 The chicken feet. This gravy tasted differently from the chicken meat one. It's "spoon lickin' good" anyway!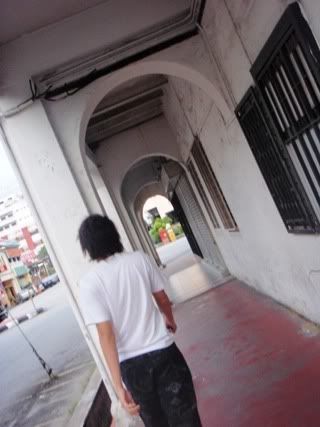 Last but not least, the local tour guide who brought me around Ipoh for a day. Wanna know who is him? Figure it out urself! lol
I'll call it a day with nice and peaceful feeling~ :D