It was 29 February and it was after class. 4 cars, 11 guys and 2 gals (all engineer-to-be..lol). A quest for waterfall and Lor Mee.
These r all click-to-enlarge photos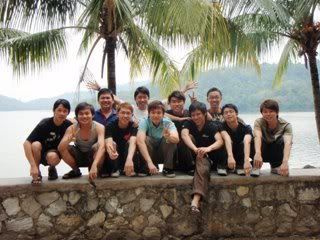 We took off at about 3 o'clock and we stopped by a reservoir and snapped some pix.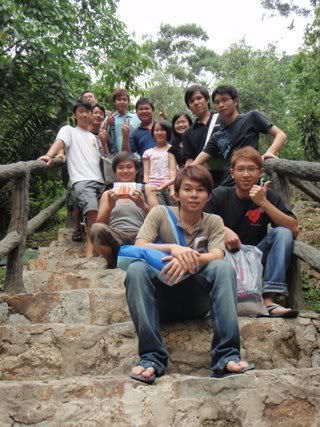 Then we move on to the waterfall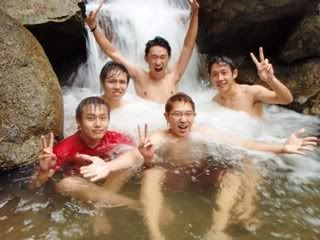 and then my waterproof camera came in handy.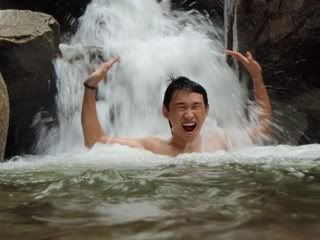 Camwhore ah-ho...:p
and our class-rep chun wan was stripped off...lol
Stuntman didi performing a jump....damn powerful.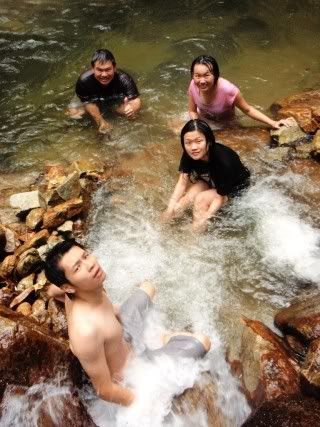 Top to bottom: Michael, Peipei, Ch'ngCh'ng and didi.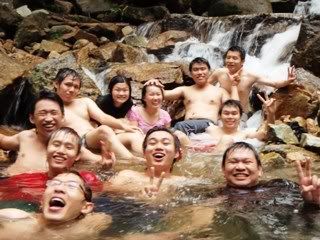 Apparently, it paid off for those who worked out for six abs....lol (not me though, :P)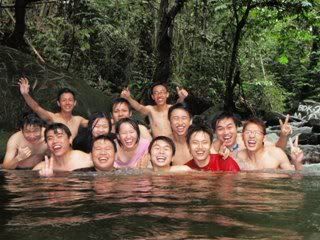 On cloud nine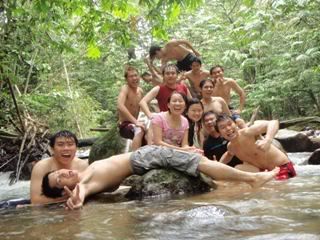 We went a little bit upstream.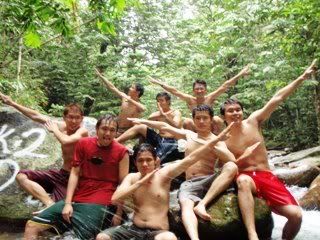 The MONSTER amongst the ultramen team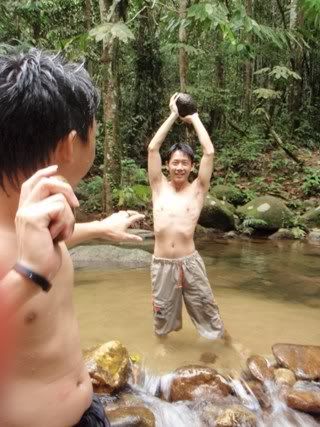 and they started killing each other...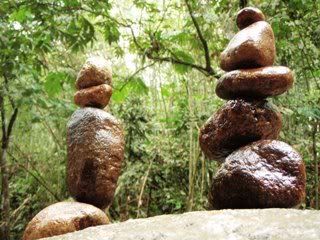 It's art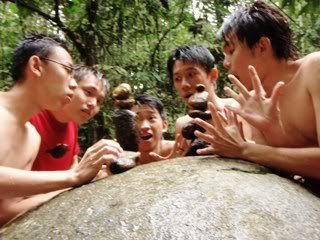 The idiots and the stones.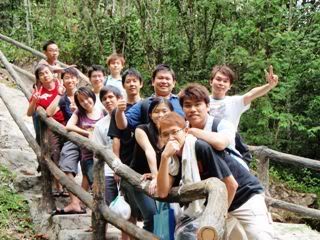 Time to eat~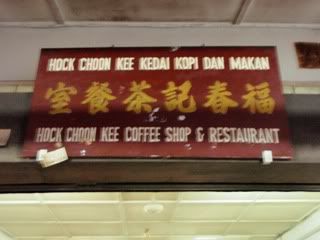 Basically I have never been to Ulu Yam...but I just found this shop Hock Choon Kee online. Somehow it has quite a high rating for it's self-made Lor Mee and if u google Ulu Yam Lor Mee u'll see nice photo of this shop and it's food :D and I think I am lucky enough to not get lost since I bring no map or anything. lol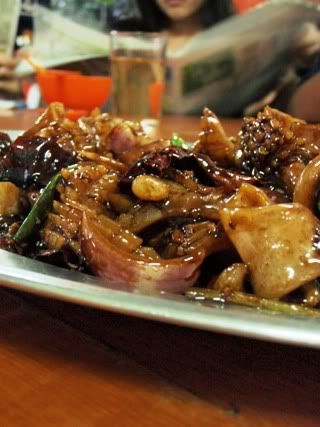 Gong Bao style Fried cuttlefish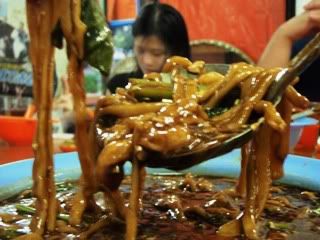 The big time famous Lor Mee in Ulu Yam. Hmmm...I wonder why Ch'ng Ch'ng can be so still in front of it....lol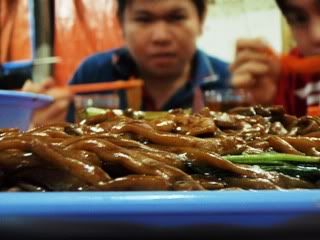 One of the side order, Mann-YeeMee. Well just see how Michael looked at it u'll know how nice it was :D
At the end of the day, we had one of the best time before suffering in tons of assignments and tests and reports and experiments and tutorials...lol
a similar post by KL
kldeblog