Apparently, KL has made up his mind to come to
Penang
after years of 'planning' and 'consideration'. lol.
KL stands for
Kien Loong
here. He lives in
Subang
and came to
Penang
and stayed in my house for 3 days.
So he reached on Tuesday night.
---
12/12
The very next day, we went
Alor Setar
looking for Solomon.
and we went to
Bukit Keriang
, a mountain famous for its mass amount of crystal.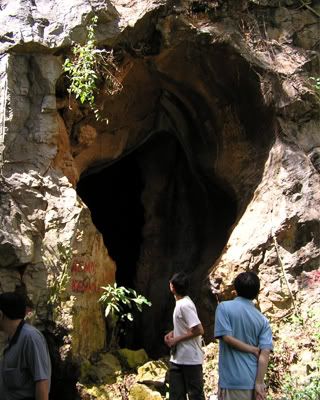 The worker actually went inside to dig and harvest some crystal.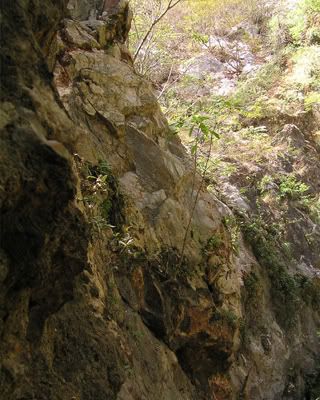 Well, it looks pretty normal from the outside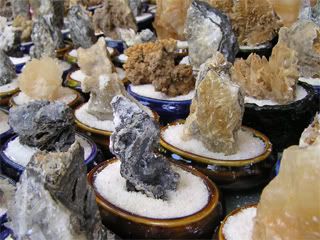 U can get some real nice crystal with a very low price there. Putting them inside a bonsai pot, each small one cost RM 2 - 10 according to sizes and features.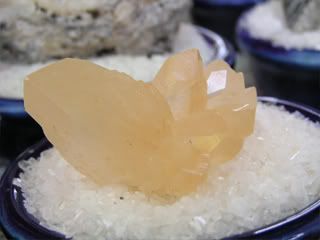 Not green enough to be a kryptonite. lol
and the state of
Kedah
is famous for its Paddy field so we went to the Paddy Musium.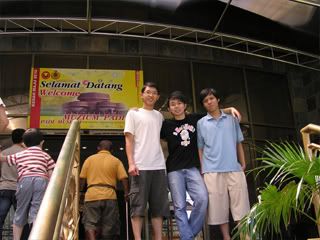 Zhi Chao aka Solomon, me and
KL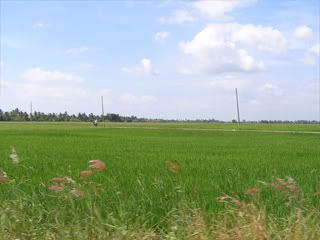 Alor Setar is full of paddy field.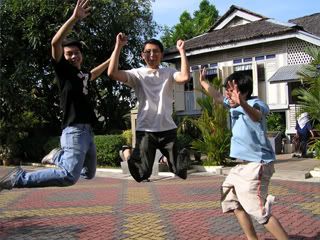 and it's not advisable to perform a leap in front of the birth place of Dr. M. lol
and we three went back to
Nibong Tebal
in the night. Well, we spent our night eating some nice octopus and went on a boat for some fireflies.
I think the number of fireflies in
Sungai Kerian, Nibong Tebal
is not less than those in
Kuala Selangor
. It's just that it hasn't been made popular yet.
Well, I didn't take any photo of it (due to some technical issues, hehe) but for sure it was a nice experience. Frankly, I went to
Kuala Selangor
before I went to this river beside my very own house that I have lived for years to some firefly sight-seeing! Nevertheless, I would say that it's not any worst than it is in
Kuala Selangor
. and I guess it's one of the very few places in
Malaysia
to have fireflies.
So another day went by.
---
13/12
Next morning, we crossed the
Penang
bridge and started another day.
I was planning to go to
Pantai Keracut
(again!) but it was still too early. So I decided to go to Kek Lok Si (Kek Lok Temple). Kinda old skool ya, haha.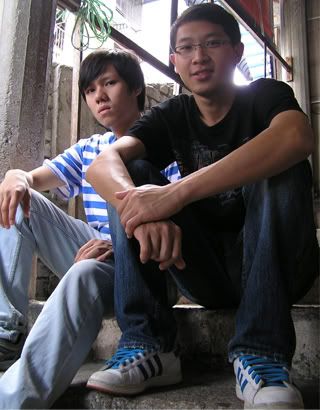 Taken on the Kek Lok Si staircase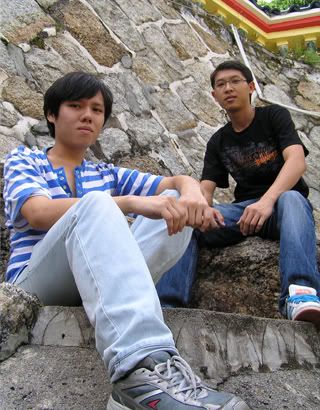 Taken on the Kek Lok Si stone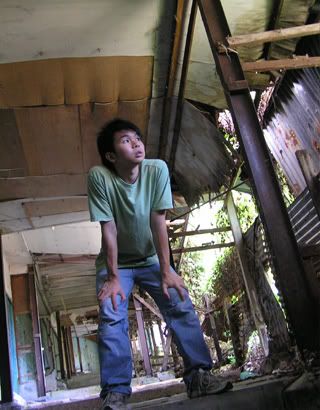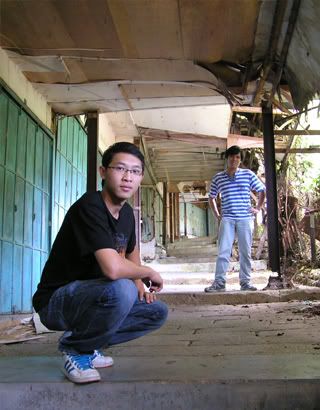 Taken on Kek Lok Si deserted alley.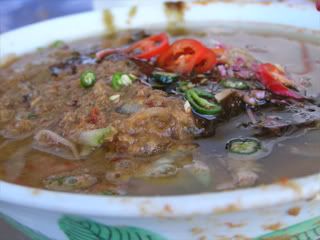 and it's sinful to go to Kek Lok Si and miss the
Air Itam
laksa. hahaha
and after 2 hours of strolling in the One Stop Mall arcade (
KL
insisted cos it's 4 bucks per hour, lol), we got on our way to
Pantai Keracut
!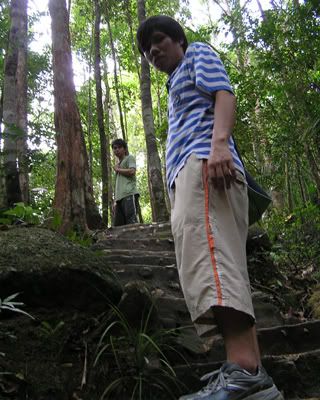 So the journey began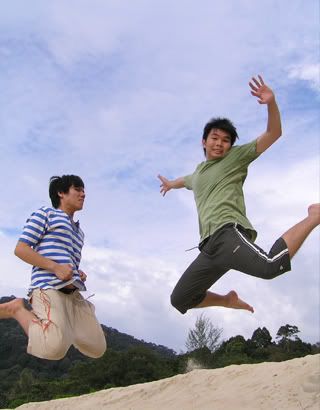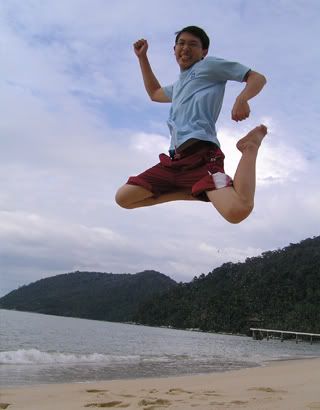 Well, nothing better to do in
Pantai Keracut
~ hahaha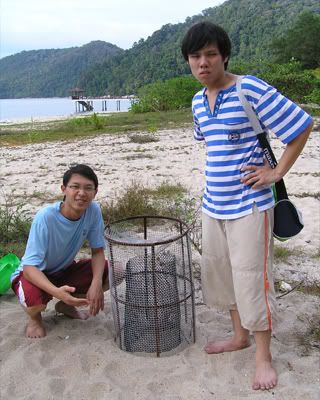 Turtle's eggs underground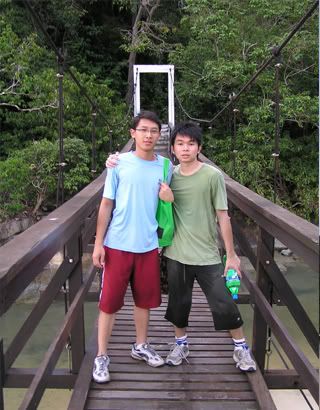 Keracut bridge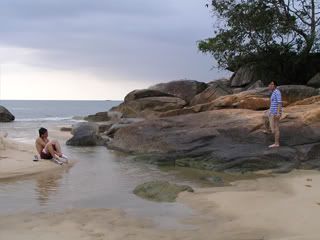 Leaving as it was about to rain.
So we headed
Jalan Perak
for some nice food, laksa again. hahaha. and we crossed the bridge and went to
Bukit Mertajam
for another round of supper.
No wonder I gained weight.
---
14/12 - 15/12
I'll have to get to KL (
Kuala Lumpur
) by night to help out in the church kid's camp.
Another 4 hour drive....
It's fun and TIRING at the same time to work with kids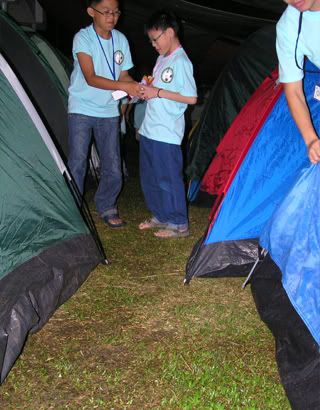 Setting up camps outside my church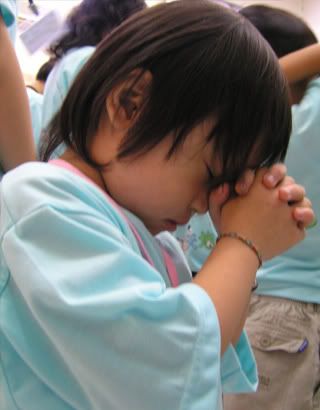 Innocence.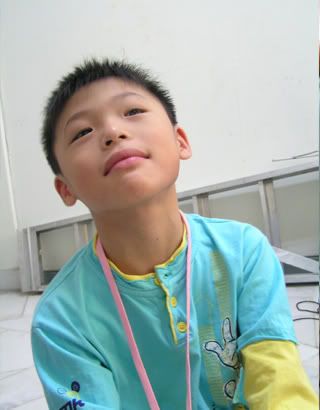 How would you describe this face expression? haha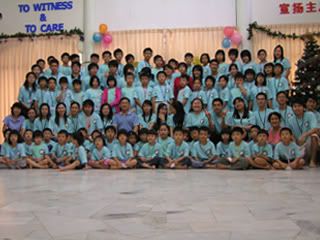 60 kids + 40 grown-ups.
Next week I'll be going to
Malacca
.
Looking forward to it.
Holiday is fun after I've worked for 2 freaking months and the job sucks a lot.
I have just spent 2 weeks of it but I feel like I have done a lot of things.
Meaningful things.
Now I know why Albert Einstein said:
Time is Relative.