M.I.A - Abbreviation for 'Missing In Action'.
I have been literally missing from the internet world for about 25 days. for those who have been visiting my blog constantly n yet feel frustrated for not seeing any updates, I sincerely apologize. basically someone called me up to check whether I was alive. lol.
Apparently I m still alive. I didn't go to the planet mars. It's just that my internet was terminated. lol. It was a long story n it's dull. and it's not that I didn't pay my bill or wat. It's the mistake of the internet service provider n i was too damned busy to take care of it. So be it. 25 days with no internet.
of course there were a lot of stuffs to be blogged supposingly in these 25 days. So let me summarise them.
first of all, the dying of my cute lil pet....
it really saddens me. The first mantis I had was 2 years ago...I let it go at last because I have to leave home for months. That one was in beautiful grassy green. This one was another one in maroon with blue spots on it's forelegs.
It's dead becoz I fed it with a cockroach. and i believe the stupid cockroach was poisonous...*sob*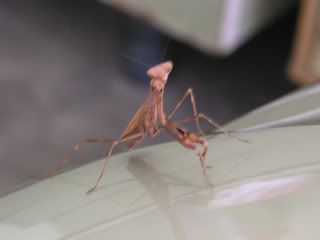 Pretty isn't it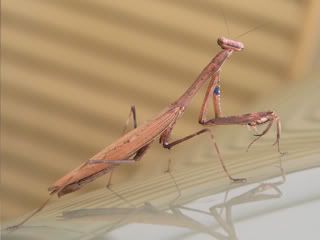 Elegant Post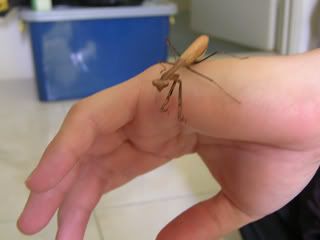 It's a she. But still very active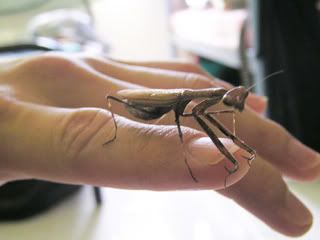 Never stop running around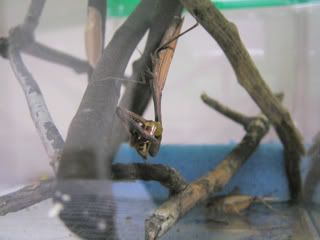 never show any mercy to it's prey, this was a cricket.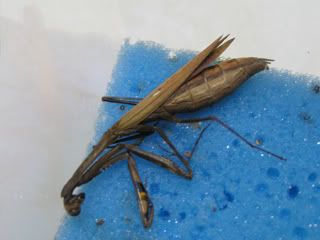 Rest In Peace....
Haih...writing bout it really dampens me...no more mood to write something else....I think i need a new pet......
Kindly wait for more posts....