The world is pretty weird huh? Things happened when u least expected it.
Well, 品冠(Pin Guan a.k.a Victor) came to my Uni for his new album promotion today. and i grabbed my guitar n bought his album for signature then. I wasn't thinking too much. I just wanna get his signature on my guitar.
So it started like this. 品冠 presented the first song and then there was a session where he asked all those who brought guitar to the scene to come out. Only a handful of them, including me. and then he was somehow asking me that did i compose songs or wat. So i said yes n he asked me to sing.
Thrilled, I sat on the bench n sang. Below is the clip that was taken by my fren n it showed wat happened next.
So I actually sang in front of an artist who influenced me to pick up guitar n sing.
It was like a dream. Phew.....unbelievable.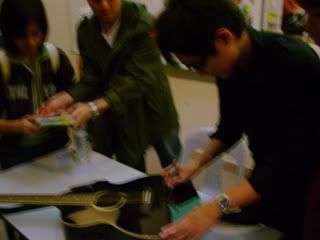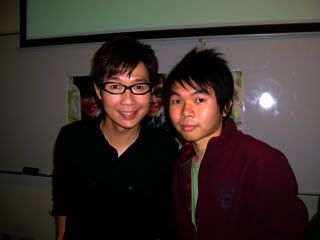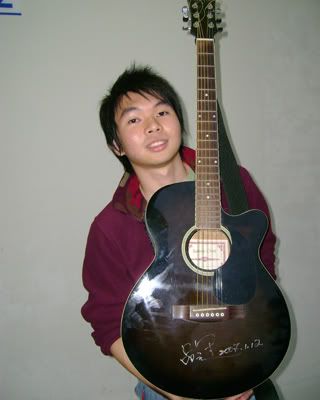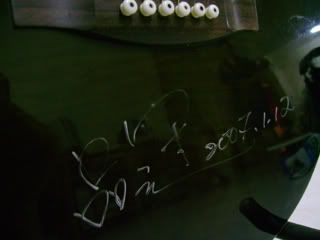 special thanks to KL for taking this photos n videos. ;)