Ask me wat's paradise, and i'll tell u it's Redang Island~!! i spent the last 3 days in redang, an awesome trip.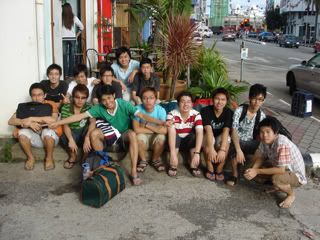 Pre-Redang
We reached Kuala Terengganu on this beautiful sunday. waiting for the bus to get us to merang jetty n then get to redang by boat. Initially there're 14 of us goin but one of us couldn't join us due to some emergency incidents, so here we are, the Redang Thirteen. :D
Then we boarded on the boat n off we went to this beautiful island.
The boat roared n we sat on the deck throughout the 40 minutes trip.
Redang
The moment we approached the island, we were all stunned by the utter gorgeous view of the island. The sea was greenish-crystal-clear blue and we could actually see the bottom. after settling down, we had our lunch n got on another boat to do the very first snorkelling in Marine Park. It was such a cool experience. above the sea there was actually nothing but the moment u dunked ur head in the sea u witness a total different world. coral, wat-do-u-call-them fishes, aquatic lifeform, u name it, formed the underwater world. we snorkelled for 3 times, each 1 hour plus. besides fish n coral, we actually saw turtle, sharks, and weird aquatic lifeform. n we were so lucky that we even saw dolphine, not during snorkelling but when we were travelling on the boat to another location! guess this is a bonus of our trip. :D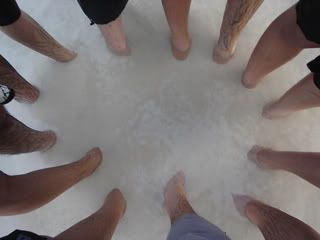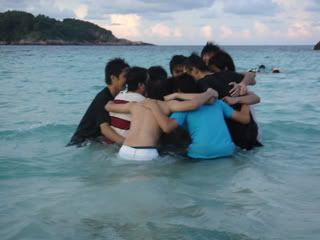 evening was the best time to play at the beach. n no doubt we all enjoyed. besides swimming, splashing water, canoeing, we actually came out with some extreme ideas to play of! this fren of mine, came out with a prank n decided me to be the target. of coz the innocent me didn't know that. i was swimming n out of all sudden all 12 of them surrounded me n grabbed my hand n feet to the middle of the sea. then, they formed a circle n i was in the middle of it. for heaven's sake, they asked me to take off my underwear! or else they were gonna take it off for me! left with no choice, i took it off (there were a lot people by the beach!) n they threw it on the beach n buried it! n i had to swim all the way up to the beach n dug the thing out! i was like so embarassed coz there were people watching! however, after 1 minute of humiliation i successfully found this piece of cloth! see the video below! :S hehe
we too built a sandman with extra large muscle n heheh, u know it, again we attracted a lot of passer-by. lol
besides, we stayed in this resort called redang bay and it's facing east. therefore we got the chance to sea the sunrise. however this 2 days the cloud were thick thus we couldn't see the sun yolk. anyway it was still a marvelous scenery.
here comes the old saying, a picture paints a thousand word. lazy to story anymore. Look at hte pictures!
In a nutshell, this is a very enjoyable trip! :D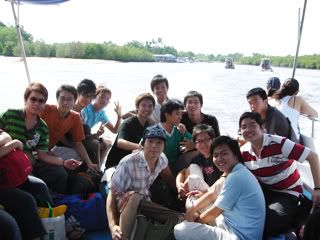 On the Way to Redang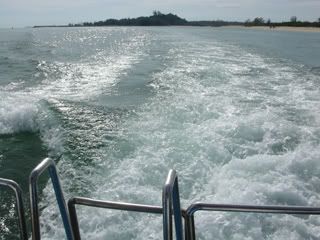 The boat roared!!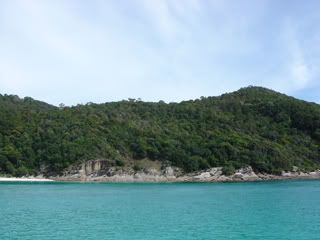 I love the Sea!!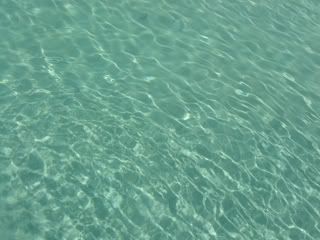 Clean n Clear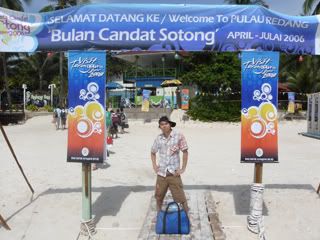 Welcome to Pulau Redang!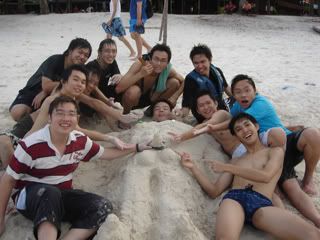 Our masterpiece! The hunk!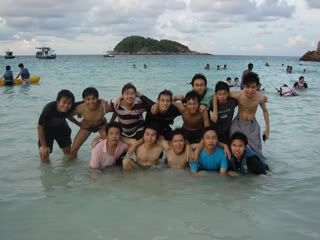 Redang Football Team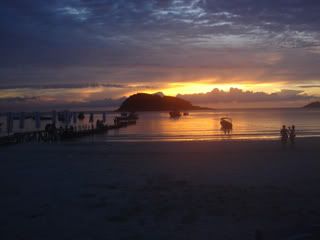 6.42am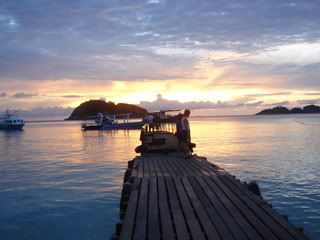 6.49am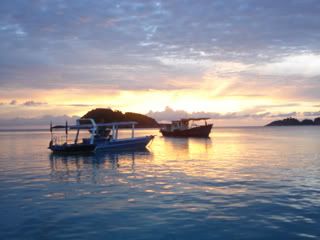 7am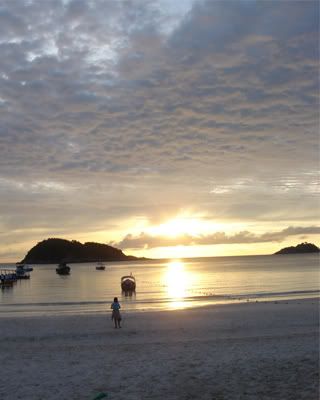 7.09am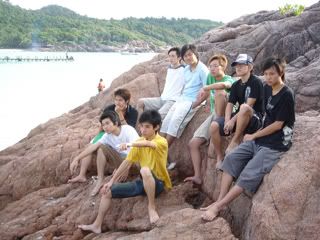 Posers.....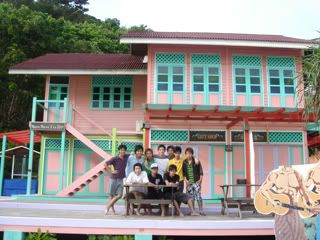 More More Tea Inn!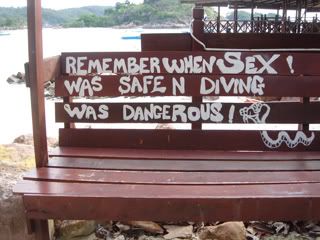 LMAO!!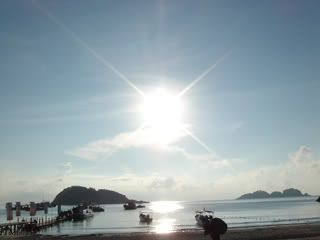 Going back.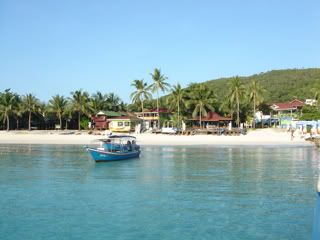 Bye Redang~!