how do you define christmas~?
when we were still little, we took it as a festival to receive gifts n to enjoy all the cartoons showed on tv. when we grew up a bit, we might consider christmas as a holiday to have fun or outings with frens or family or perhaps a period to shop~ and then, when we think that we have already grown up, christmas will be the day to show our rebellion by celebrating it down the street with the crowd, n perhaps do something wild as a proof that we r indulging our life, which is so cool. and then, when we've got a job, christmas will be a paradise for us, it's one of the very rare holidays we have in one year. later on, christmas will become a burden when we have family n kids.....n then we grow a bit older, christmas will mean sitting on the couch, waiting for someone to knock on the door......
n then we die, christmas will mean nothing.....
life is pathetic isn't it? if it really goes like that.
ok, back the true meaning of christmas....it's not the christmas light or santa claus or the christmas eve's sex that count, it's a festival to reminisce the birth of Jesus.
yup......it's a story that has been told for 2000 years, and will never ever change. it's not only a heart-warming story, but it's also a story that brings hope to the world.
christmas is meaningless, when people forget it's meaning. indeed, it is so common that it happens around us. people celebrate christmas blindly, without knowing the meaning. christmas has become an excuse for people to give in their desire, lust and indulgence.
n wat's the true meaning of christmas~? go google "true meaning of christmas". n u'll get the answer. haha :D well, the true meaning of christmas is the resurrection of eternal life. people have already forgotten that they are created for eternity. they think that they r a result of evolution and also the combination of DNA n genes. n they think they have no difference with animals, which is such a stupid idea.
everyone has the value of eternity. if not, there'll be no laws to ban killing. if not, people will not riot against war. if not, people don spend money for funerals n graves. if not, people will not say "I love you forever".
somehow, men broke the promise n eternity was no longer meant for them. and the creator, try to fix the situation by allowing himself to die on the cross, to satisfy the conditions of the promise and bring men back to eternity, if, they believe wat He did.
it's not hard. it's not being religious. it's not being supertitious. it's as simple as ABC. it's juz something that people have already forgotten - so long that they no longer recall and laugh "rediculous" at it.
yup, the true meaning of christmas is the hope of eternity.
hm, n i spent most of the time celebrating christmasin church. no fancy bussiness down the street.
17/12 - Youth Christmas Party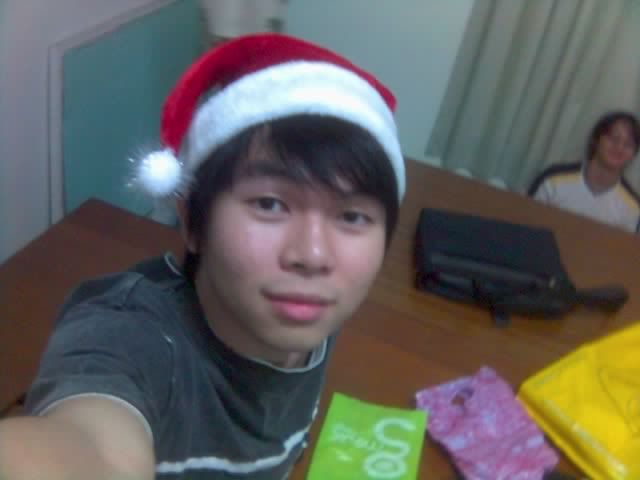 Christmas hat juz simply does the magic!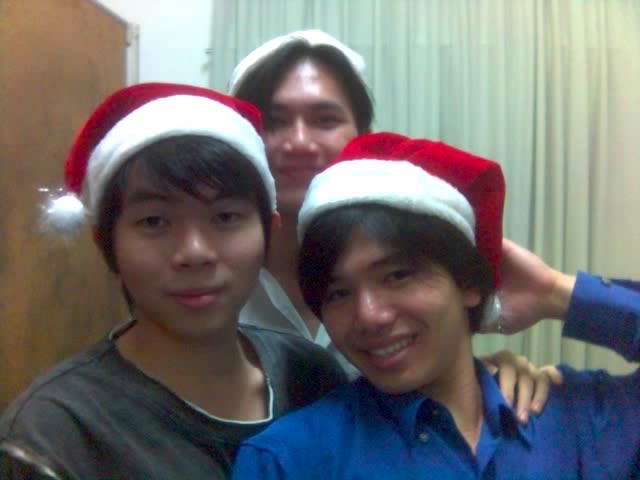 hohoho~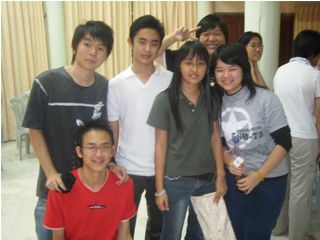 in Setapak Gospel Centre
18/12 - Futsal with Idols~!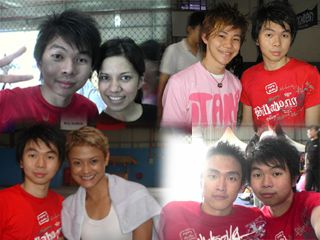 From left(counter clockwise): Daniel, Farah, Nita and...Kok Pin~ my classmate...hehe
22/12 - Winter Soltice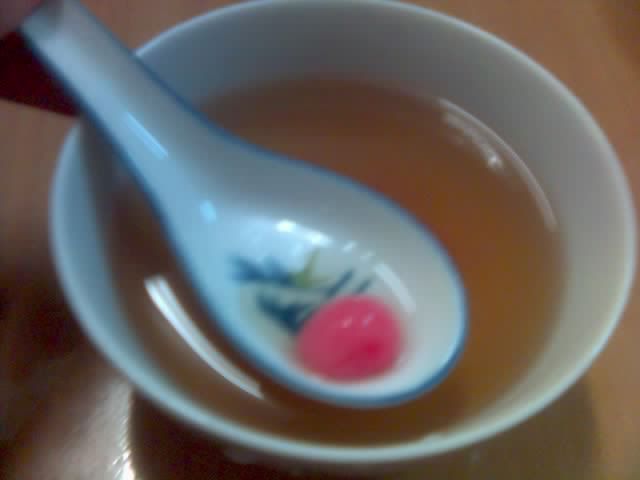 tang yuan~
23/12 - Kiddie's Christmas Party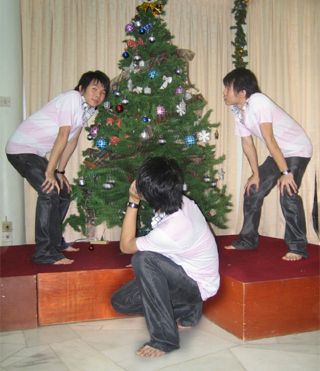 the trio
24/12 - Carolling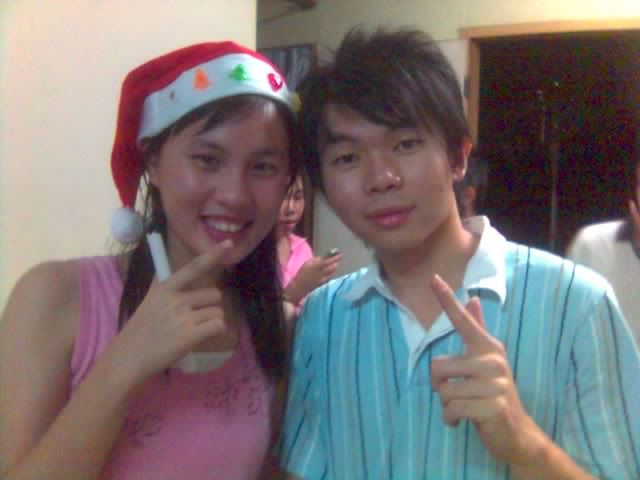 yen sum~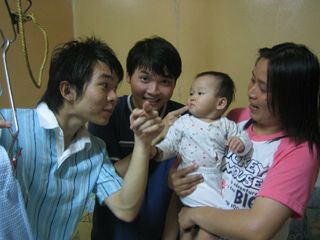 so cutee~~~
25/12 - Devil on the Christmas Day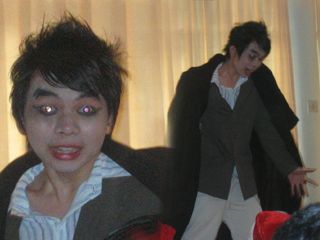 my play in the drama - it freaked people out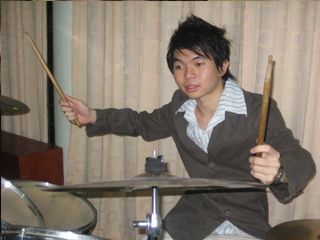 acting like pro