time is passing faster than the speed of light. next week will be my midterm test. basically i m so slacked off that i didn't really lay my finger on the notes. a decision, i have made. officially i m announcing that i'll not be using messenger n blogging for the next week. anyway, leave me a message here. i'll be checking messages for my frenster n email. i juz found out that msn messenger n blogging r extremely time consuming...therefore..have to juz keep away from them
today i went pc fair in klcc with frens. bought a new mouse. a transparent mouse with colour changing led. like it~ hmm, n also witnessed the launch of the new movie "perhaps love" by 金城武 takeshi kaneshiro n 周迅 zhou xun. saw them from a quite near distance for only a couple of minutes.
oh yeah. not forget to mention, this morning when i went out to a roadside kopitiam for breakfast with my frens, there was a toyota MPV with blasting music n heaps of bags n accesories n price tags on it. An aged man, wearing singlet n shorts n leather shoes with pulled-up-so-highed socks n a christmas hat dancing beside it~!!! i was like omg.....coz the man looked old n apparently he was dancing to attract people to buy his bags. i donno wat should i feel. pity or funny? i donno. wondering y on earth he needed to do that? for me, it's like betraying his own dignity for some pennies. but this is wat most of the people r doing isn't it?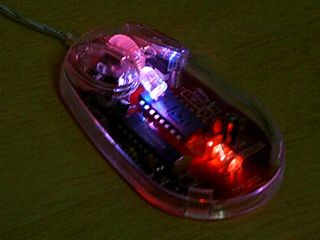 my new optical mouse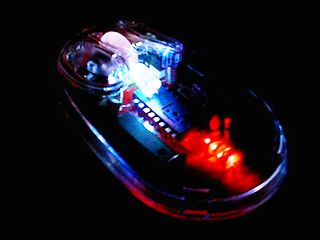 glowing in the dark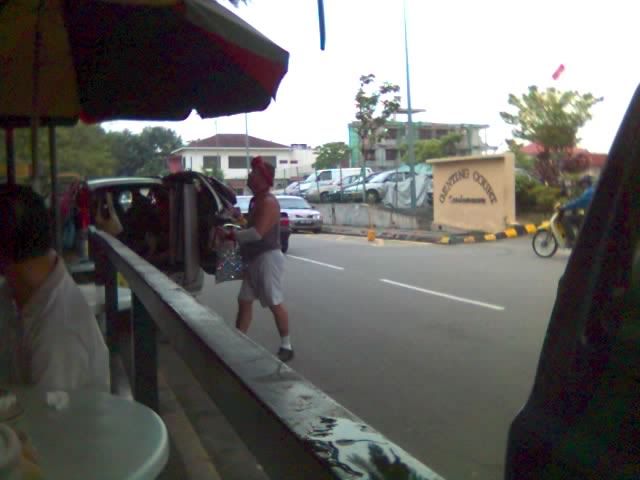 *speechless*
温室里没有灿烂的花
direct translate: flowers cant bloom glitteringly in the greenhouse.