guess wat? i went for chicken little today with the monkey gang from my class~ 15 of us went, 3 girls.
no spoiler for the movie here. but i can tell u it's worth a good laugh. typical disney storyline. a movie for the family.
it's always fun to have a "gang dating" isn't it~? perhaps it is for some loners like me~ *sigh* anyway, really enjoyed....
n ulcers makes eating a misery.....
after then went to church for sunday school. i was the pianist. they were showing the prince of Egypt which was quite an old disney made cartoon n was banned in malaysia as it portrays Chrisitianity n it's based on bible. it was quite a nice one. despite the fact that it has modified the storyline a little bit to make it smooth-going.
am really exhausted lately. tons of assignments to be done.
ciaoZzzzz......
the very long ticket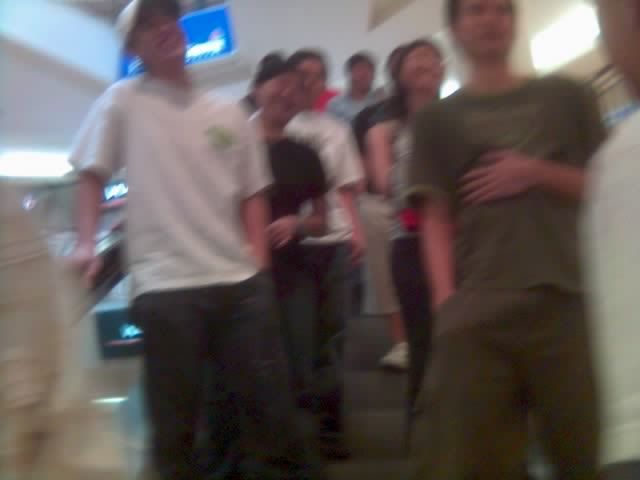 the monkey gang on escalator
we almost overloaded the lift.
lrt
lrt
zhi chao n me n my lovely sundae cone
solitude is obvious when you are in the midst of a crowd