A picture speaks a thousand words. guess i'll have a few thousands words here~ :D
27oct-a nothing-better-to-do day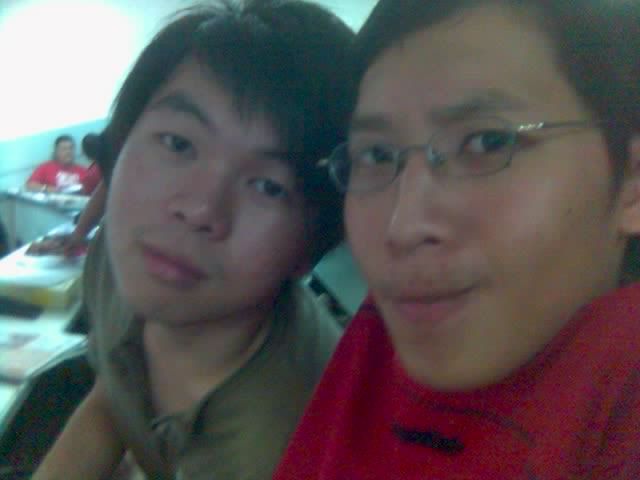 lecture hall~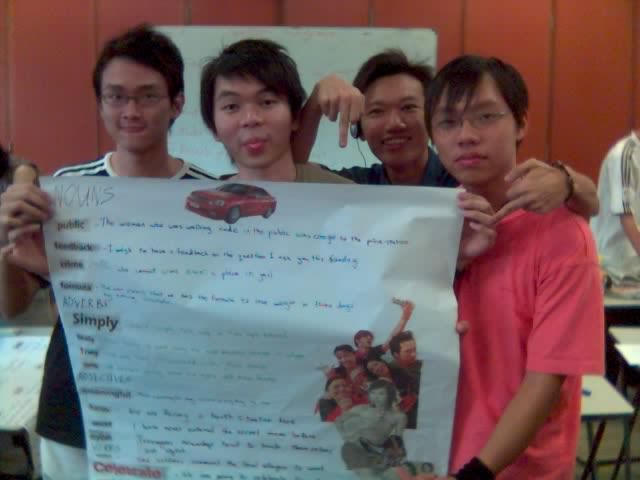 Newspaper for Education?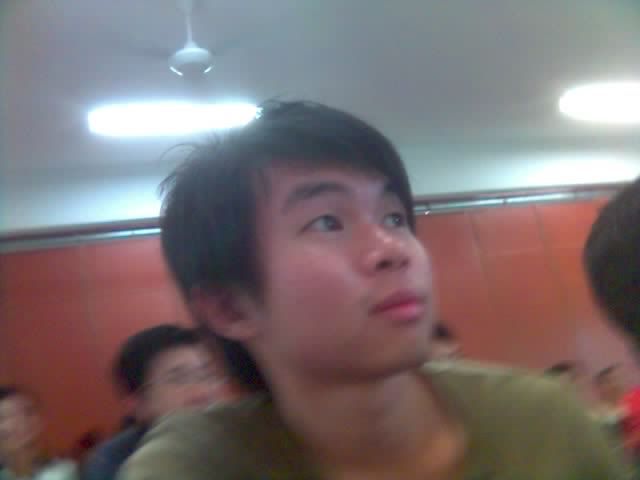 Snap~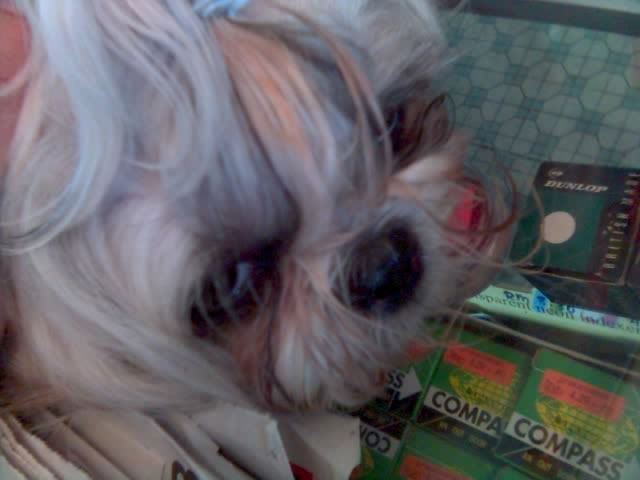 a cute doggie in a shop
---
28oct-college, zhichao's birthday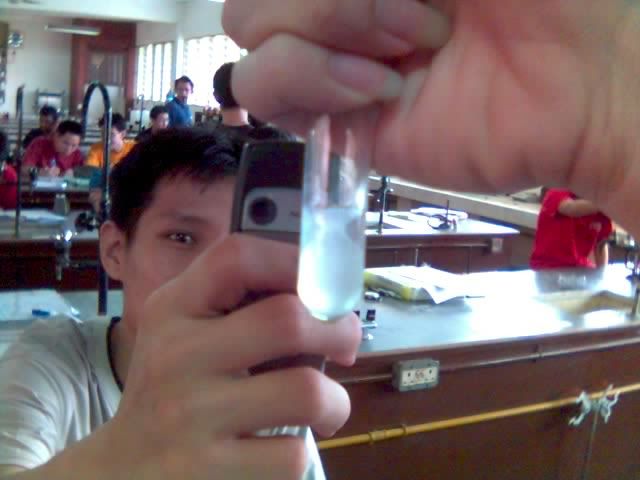 A failed experiment?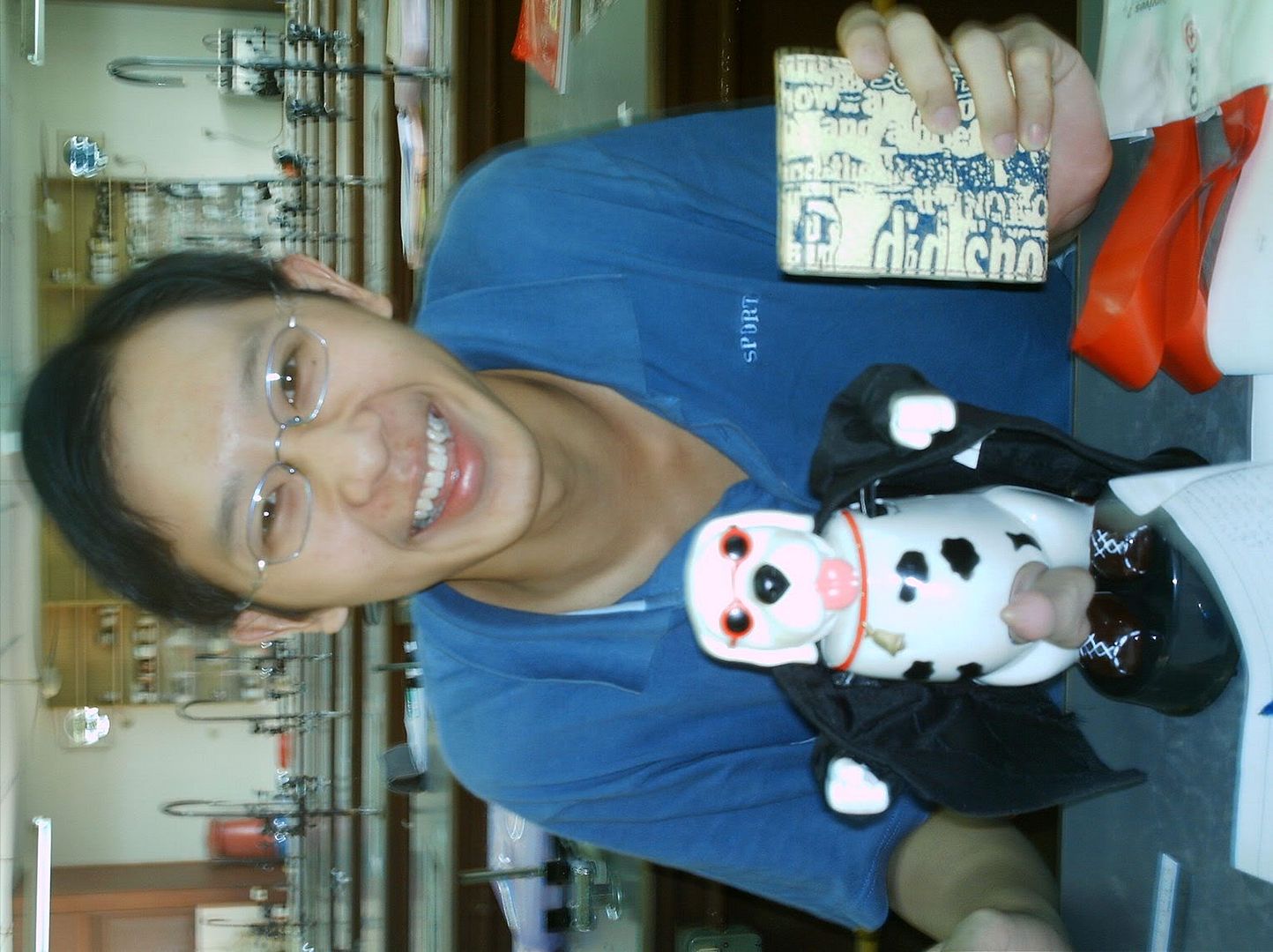 birthday boy with his very special birthday gifts from m5c1 - A flasher n a wallet~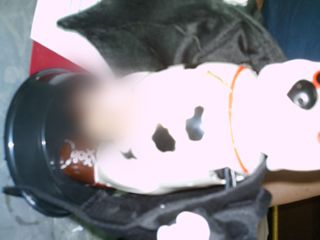 censored. we play a prank on our computer lecturer by putting this in front of the lecturer before he came in. singing lalula while flashing~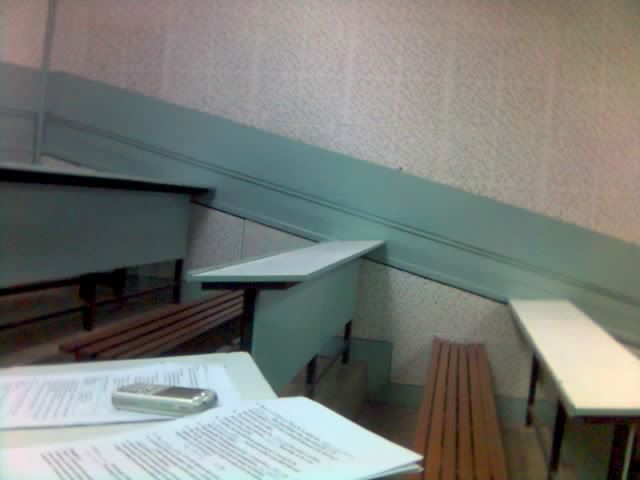 it's so empty~ only 20% attendance of the infamous physics lecturer who pronounces "same" as "sank"
---
29oct - in one U, MI top 3 finalists special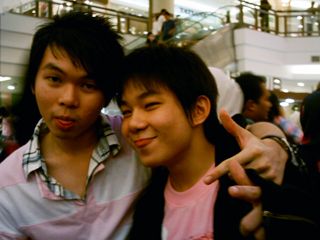 shorty n me~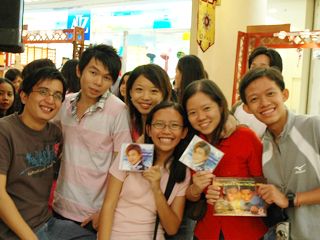 Fancy Fans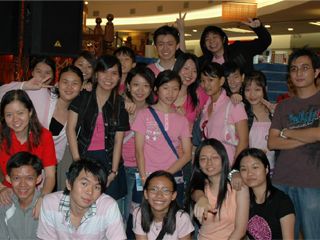 Pinkies?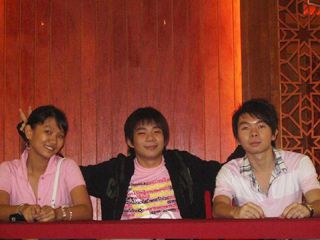 Meet the Judges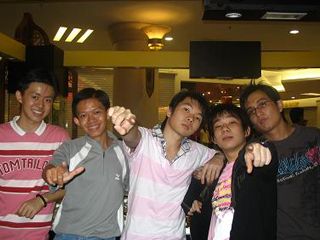 ???~