Yahooo~~ finally it's over......no more stress for another 3 weeks. today chemistry paper was ok~ n i really had a good day~!
1100 finished the paper~ gathered n drove to
the curve
for karaoke~ we went red box~ there were 6 cars n 20++ people going together...all of us r classmates, M5C1~ i followed kee hong's car~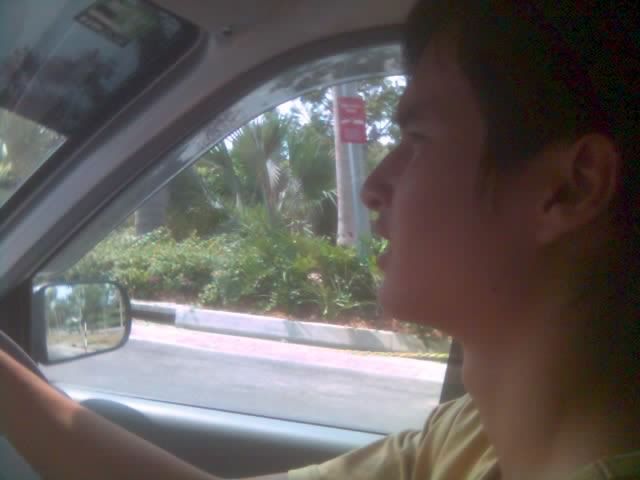 kee hong driving his kancil~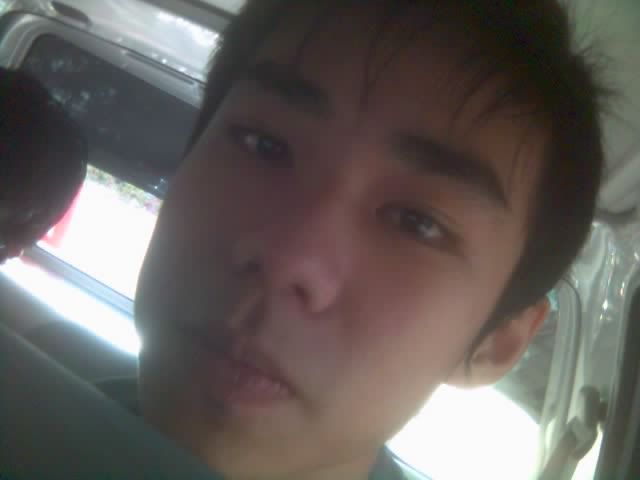 sheng wei, a cool dude with a unique sense of fashion n clothing~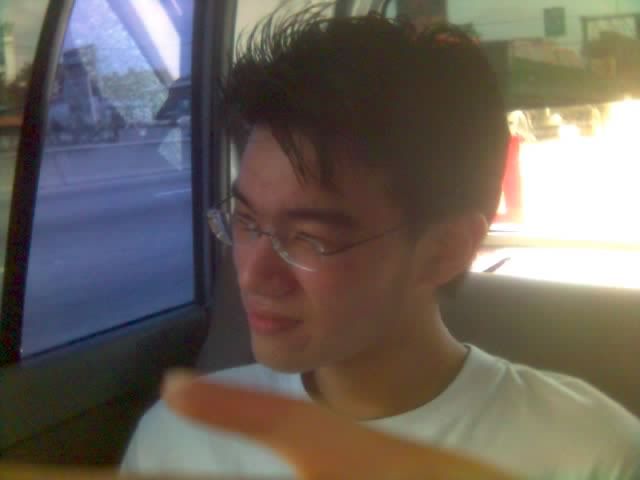 wee lee, a quite guy in class~ suprised to see him following us but had have fun together~
1200 started singing~ i was like so crazy singin until i almost lost my voice~ n it's fun to have 20++ people in a room singing together~ wuahahahahaha, really had a good time there~
1500 left for One Utama newly opened GSC for movie~ however, there was a funny occurance~ when we headed to the car park, n kee hong couldn't find the autopay ticket that we took upon entering the carpark~ so we pressed the "ask for help" button on the autopay machine, there was an operator,
"yes, may i help u?"
"we lost our ticket, wat should we do?"
"oh, u have to pay 25ringgit for the loss"
"PARDON~!!#@$??"
" U-HAVE-TO-PAY-TUWENTTEEEE-FIIIIVEEE-RINGGIT-FOR-IT~"
therefore we went back to reb box, n luckily they found our ticket n kept it....we paid 1 buck for the parking fee.....phew~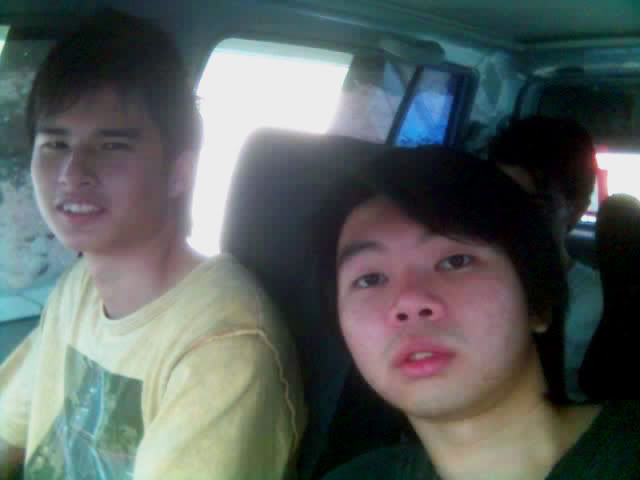 heading for movie~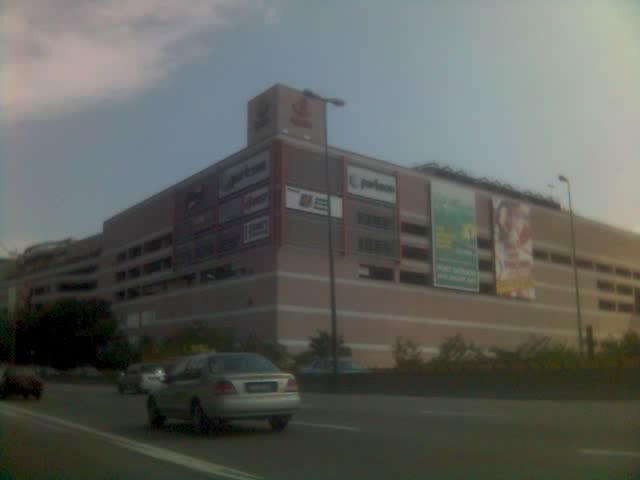 One Utama outward appearance
1545 arrived GSC in 1-U. they bought tickets for movie at 510, The Land of the Dead~ then all scattered around~ some went for snooker, i followed sheng wei n kee hong to stroll around in the mall~ it's the new wing of 1-U and the shops r quite new n classy~ went into several cloths shops n saw lotsa nice shirt~ anyway, as a local, sheng wei told me he got a lot other places that has better n fine n cheap shirts, so juz looked around~
1710 watched The Land of the Dead~ a zombie's movie~ typical, bloody, predictable stodyline, up-to-standard effects, happy ending, black-humour, smooth, sometime illogic~ watched it urself~ quote a conversation between the 2 main actors.
"the stench (zombie) is trying to pretend that he's alive"
"we all pretend that we are, arent we?"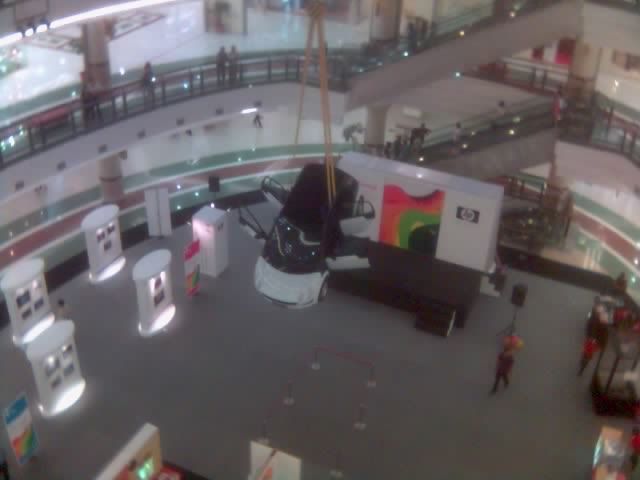 saw this car hanging in the middle of the mall~
1930 discussing where to have dinner~ one car went back coz he got appointment~ so left 3 kancils + 1 toyota corolla (second or third gen) + 1 saga~ decided to head to kepong to have steamboat~ toyota corolla led the rest as he is the only driver that knows the way~ however, it's hilarious when only kee hong managed to follow his car....the rest r lost~ hahaha, anyway, they found their way at last~
2000 found the shop~ ketam steamboat restorant~ 17 of us~ 2 tables~ started steamboat-ing~! actually it's so so but we enjoyed the time~ making jokes, having fun~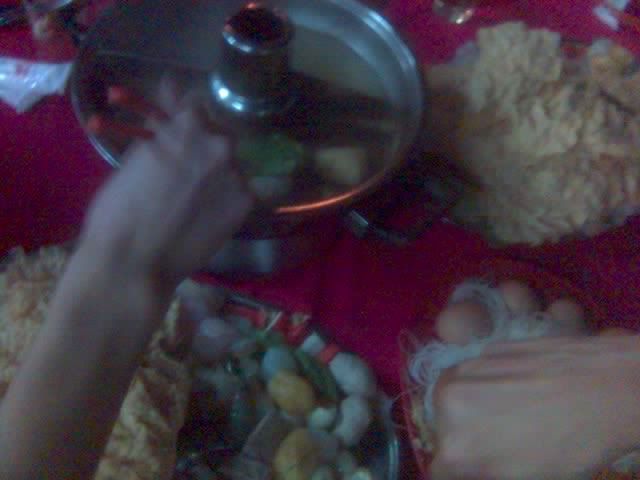 Steamboat-ing~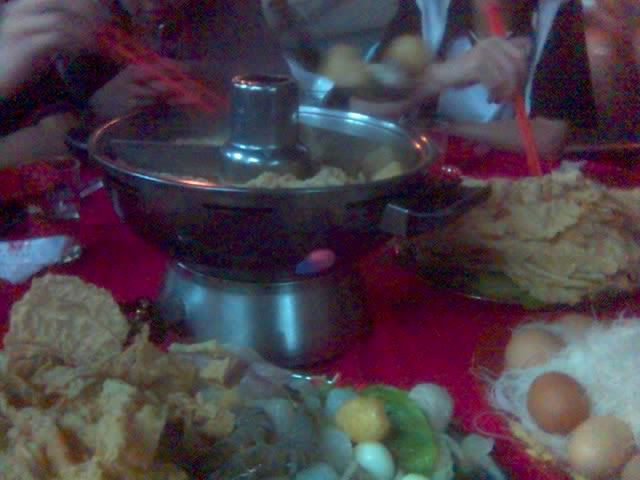 it looks nice right?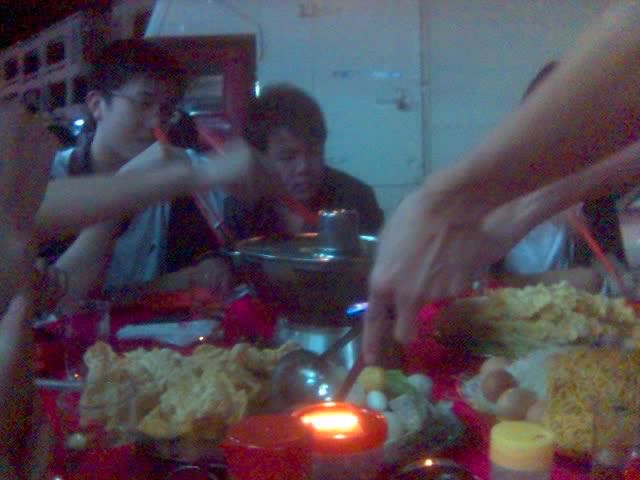 "Thou shall show no mercy to the seafood~"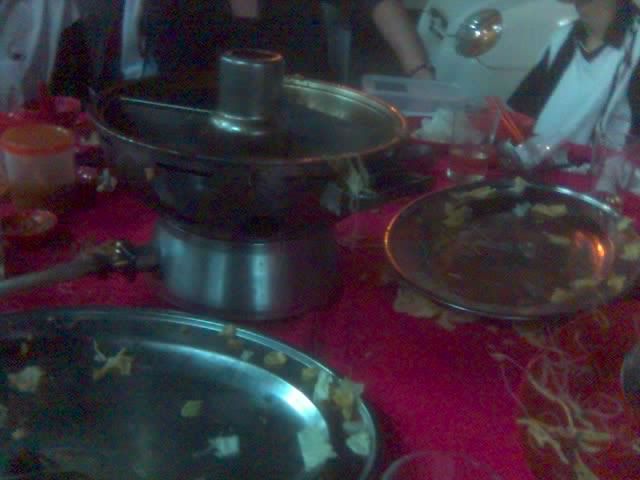 have u realized how unmerciful were we?
satisfied expressions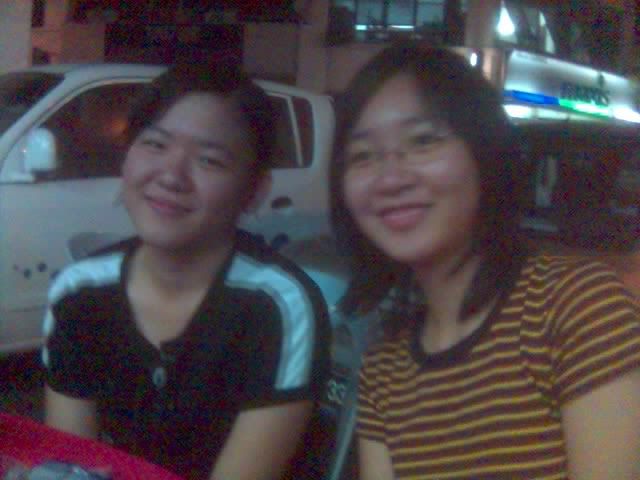 Warning: U r looking at the extinguishing species in M5C1~ Esther n Shuh Yin~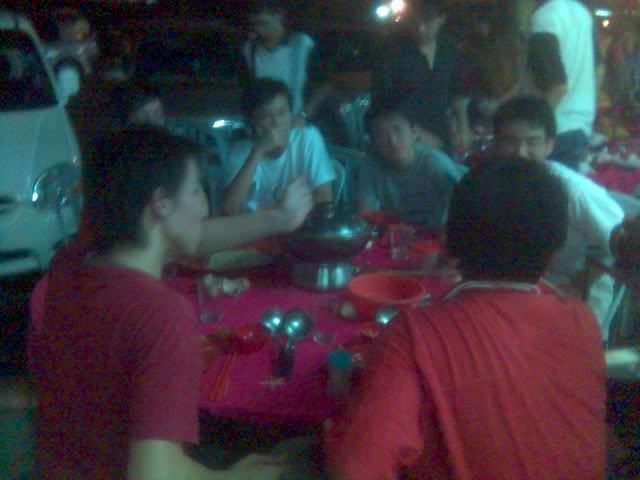 scene on another table~
2200 time to go back~ adios amigos n see u in 3 weeks time~
basically, it was pretty much fun~ though we r classmate for only 3 months but we r quite close~ like those who have car don't mind paying some parking fees n toll n spending some petrol to drive us around~ n some of them r good event planner~! we come from all over the place, penang, perak, melaka, johor~ but we have a good time together~ so glad i m blessed with frens like that, who can hang out n have fun together~ compare to other classes i think my class is more united n close~ haha, although there're only 2 girls~ but the 2 girls joined us today as well~ hahaha, 2 gals vs 15 guys~ n i wasn't spending much money today...less than i thought~> 7 for lunch n singing + 6 for movie + 3 for a beverage + 13 for steamboat~ frenship n good time~> priceless~ hahaaha :D