A decision leads to a result. Everything happens for a reason. I think i've made a absolutely correct decision of attending Malaysian Idol Grand Finale~ wuahahahahha
Guess wat? i tot i'll be only attending the Finale n Result show, and that's all~ but u know wat? i have got a lot extras more than i could ever imagine~
on Friday night, after witnessing the Finale, we went to our hotel lobby to have some food~ n Daniel's family was there (Daniel was not there...) then we (my frens, n some new frens which r daniel's fans) r sitting beside them...then we started talking with Daniel's daddy, n found out that he was a very active forumer that supplied a lot of video clips n songs of Daniel~ hahaha....then he told us something about Daniel...n the nicest thing was he paid all the bills~ (which cost him more than rm200 i guess) n later he ta pao some food for Daniel n went back~ n we kept sitting there chit-chatting~ then it was hilarious that all the celebrities started walking in~ (season 1 n 2 idols n jian the host n his girl, sarah, host from mtv) n feel so weird....hahaha~
then spent a night with a bunch of girls n daniel's lil cousin, Shorttie...hahaha. Seriously he crapped a lot but then it's fun to have him crapping when he was half drunk~ stayed up until 5am then slept.
ok, the best thing happened on Saturday. My fren went sleeping n the other 2 went Casino (I M UNDERAGED~!) so i juz followed those gals n walked around in the mall...n found out from 1 to 2 there'll be a Meet the judges session...so we juz went...n got on stage to get some photo~ n the best part happened here...when i finished taking photo walking down the stage, Renee, the host asked, who ever can list out the top 11 finalist n sing GEMILANG will be granted 3 VIP tickets...without hesitation, i ran up to the stage, n i listed out the 11 names (with the help of my frens down there, couldn't really remember) n sang (in front of the crowd n the 3 JUDGES~!) hahahaha, thus i got the VIP tickets~! meaning i could have special seat in the show~ n......attend the IDOL PARTY after the show~! wow.....that was great....n i got to meet those idols from season 1 n 2 in person, talked to them, danced with them.....that was so good~ hahahah.....nevertheless, genuinely i felt happy for Daniel to be entitled Malaysian Idol~! Congrats Daniel, your journey on music has juz started~ ok, photo time...i've taken more than 350 photos...n i decided to post only 10 here (not too much right? hehehe) the rest if u guys wanna see juz click
here
for my photo album online (stage perfomances)~ and click
here
for my personal photos with idols n celebrities n frens~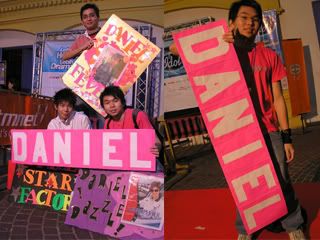 Hardcore fan~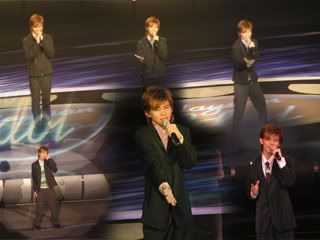 Daniel~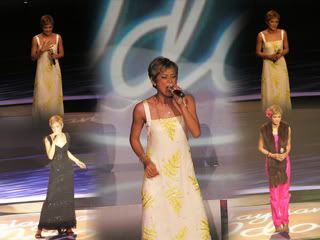 Nita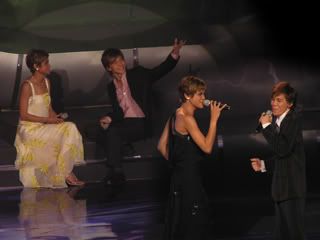 Daniel n Nita 2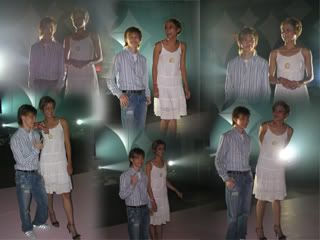 Daniel n Nita in the Ball Room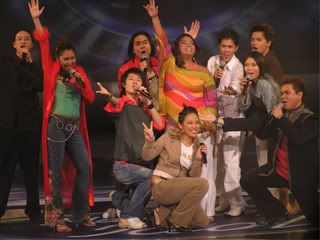 Season 1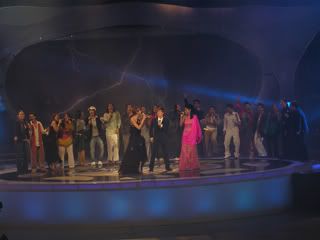 Season 1 N 2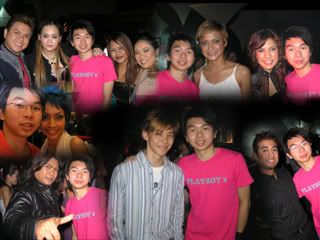 in the ball room...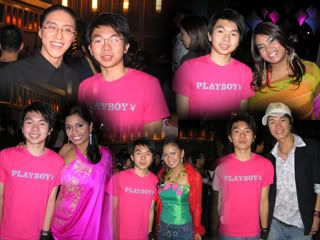 In the ball room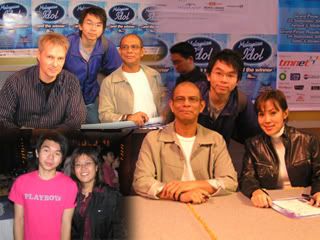 Meet the judges n Juwita~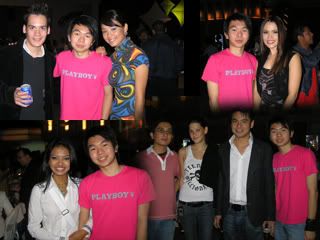 Hosts~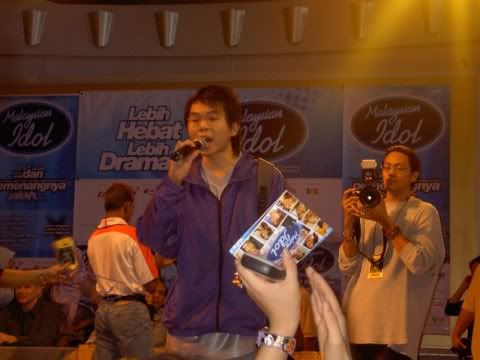 Paiseh lar~ this was how i got my VIP tickets~