today i woke up pretty late...about 230....actually planned to play basketball today, but i received a call from a fren asking me to go penang...so i juz went..
n we went to fiona, my cousin's house in penang chilling for some moment. then went to yataimura (something like this, couldn't remember the restaurant's name) in pulau tikus to have some japanese food n sushi...it cost us each 20 bucks...not really nice though
then my fren was like longing to eat muachi, so we drove to gurney to buy a pack of it...then ate it in the car~ then we were like driving around donno where to go...we thought of clubbing but we aint got enough money...(we r so broke~!) suddenly fiona suggested that we go uphill to teluk bahang to see the dam...alas, we drove all the way up to teluk bahang, passing batu feringghi. n we were supposingly to take the u-turn back to gurney, but then my fren heard that the road going up teluk bahang to balik pulau is a challenging pathway to drive. so we juz went up...that road was so dark...not even one street light can be found there..n the curve was cool...one even like 180 degree turn..so my fren had fun driving n me n fiona were like..dizzy...hahaha
then we passed by the small town in balik pulau...n we continued to drive on to paya terubung n sent fiona home in farlim....on the way, we spotted a place where we could actually have a view of penang (we were still on the mountain) n fiona suggested trying the ais kacang there. big n delicious n cheap. so we ate the ais kacang there while having the view of penang...n fiona mentioned a free flow laksa around there..u juz have to pay 70 sen to eat....take as much as u could....but it was closed that time....hmmm...will try it if there's anychance
then we proceeded to paya terubung n to farlim...then we saw pasar malam stalls..fiona said that the keropok (cracker) quite nice. so we went down n bought some...n ate....hahaha...hmm....n we saw people selling all kinds of goods that i never thought could be found in pasar malam....for example, maxis stall selling sim cards, a pet stall selling hamsters, fish, n rabbits, a stall selling all those shampoo n body lotion n perfume...i wonder one day they will be selling computer n 3g mobile phone there? after strolling for a while it started to rain so we sent fiona home. the journey ended. hahaha~
n we actually went a whole big circle around penang....:D
pulau tikus (japanese food)~>gurney (muachi)~>balik pulau (ais kacang)~>farlim pasar malam (keropok)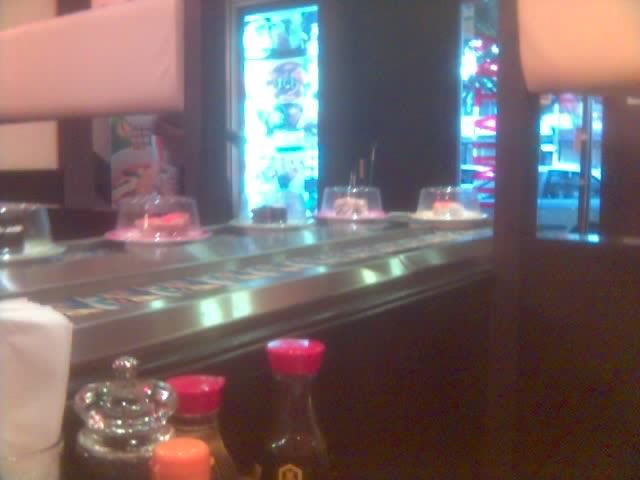 nice looking sushi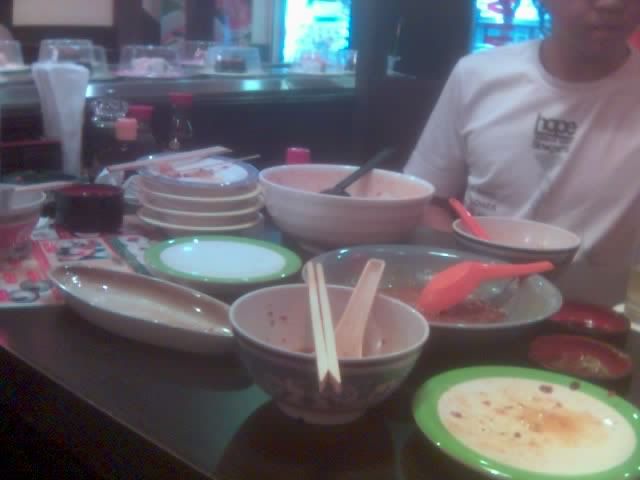 not so nice looking leftover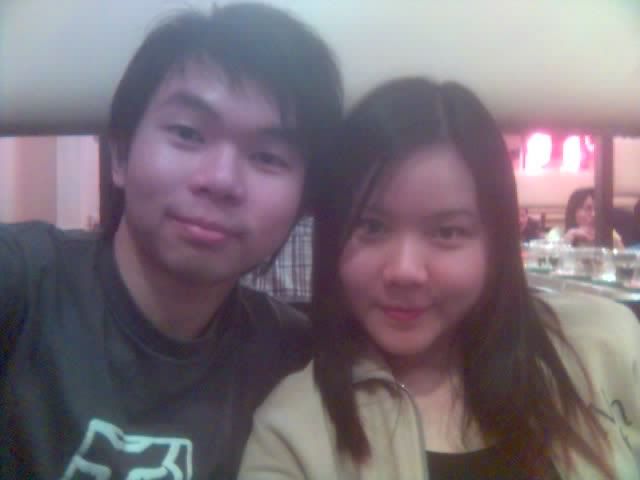 somehow in someway, we resemble..right? hahaha visit
fiona's blog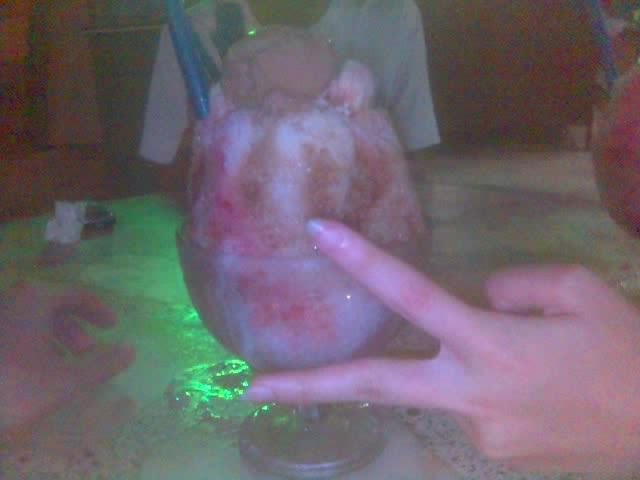 size n prize matters~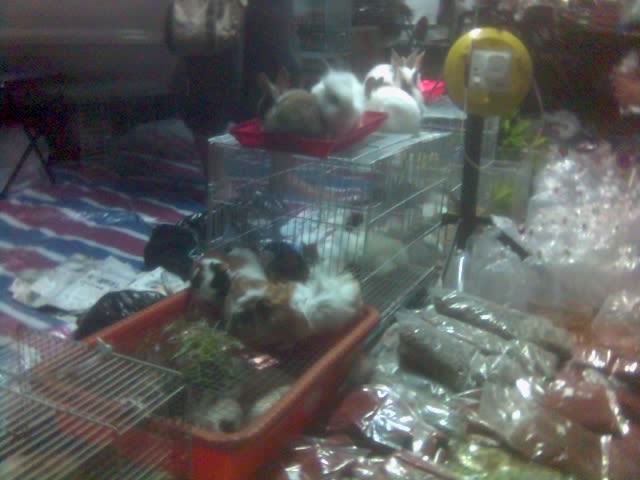 poor little thing....only in pasar malam...
n for a more detail version of the same story, kindly proceed to
fiona's blog
~!