For those who never know who Gaara is, let me introduce him to you. (cut this off if u r not into Jap anime/manga ). Well, Gaara is one of the character in
NARUTO
. n I like him. It took the life of his mother to seal a strong powerful sand monster in his body when he was born. His dad was the KAZEKAGE, the leader of the Sand's Country.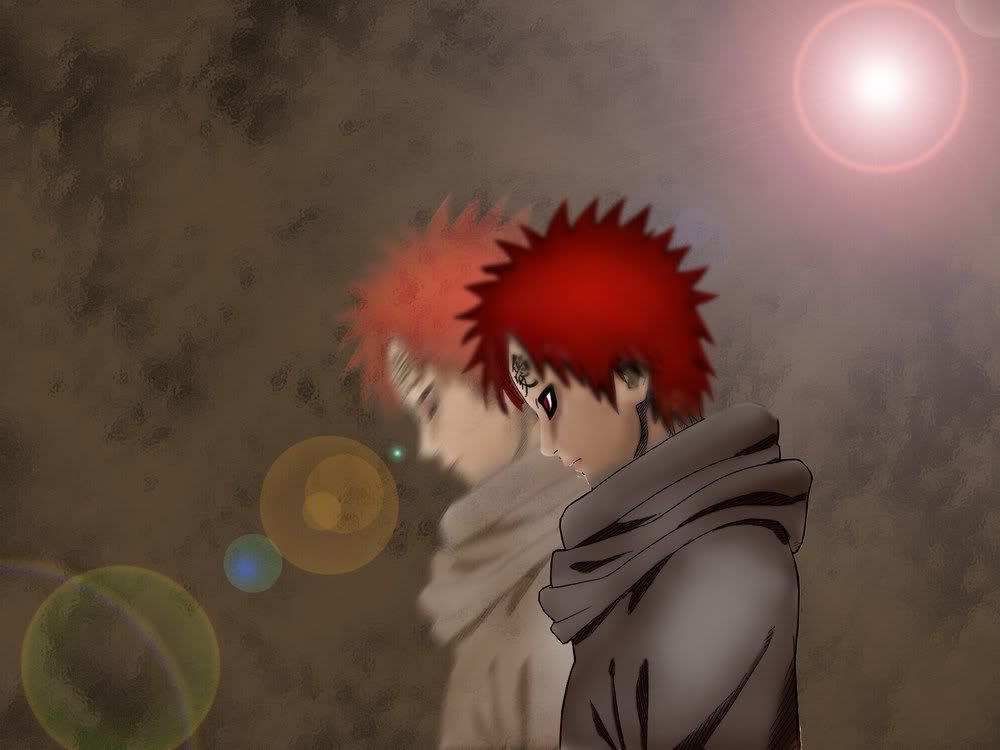 Gaara Of The Desert.
Colored by me using Adobe Photoshop 7.0
He is somewhat the experimental killing machine for his country as he owns some abilities. When he was six, his dad sent after people to assassinate him, in order to prove that he is invulnerable. In that cast, he somehow realized someone that he loved, he treasured, he looked up to, he trusted to be a spy of his dad and he accidently killed her. Thus, a 6 year old brat decided, he exists because he kills. He kills to prove his existence.
The reasons i like him.....kind of preverted, i like his abilities.....and his hairstyle. and the time he became stronger when he realized there're other reasons to live than killing.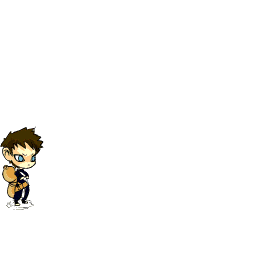 I guess that's briefly wat i can say about him. Wanna know more? check it out in
www.narutocenter.com
and get the manga and animation~!
(by the way, try to type "gaara + cosplay" in google image search, u'll find out lotsa stupid people tried to dress up like him, but it's disastrous)