Malaysian Idol is back~
The nationwide search for a new Malaysian Idol will commence next month. Contestants now have to register themselves directly at the audition venues during the audition dates.
The Malaysian Idol auditions will be conducted at these locations on:
April 9– 10, 2005:
Sarawak Tourism Center, Kuching
April 16 – 17, 2005:
Eden Garden Hotel, Johor Bahru
April 23 – 24, 2005:
Penang International Sports Arena (PISA), Penang
May 6 – 8, 2005:
Kuala Lumpur (venue to be confirmed)
To add to the hype, a road show, featuring finalists from Malaysian Idol season 1, will be held at the cities hosting the auditions.
There will be no pre-registrations. Only walk-ins. Now it's open anyone aged 16-28 years old!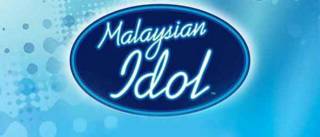 Malaysian Idol~

I'll be goin~for fun of coz, no way i m gonna get the idol thingy. n my aim is to see the 3 judges n listen to wat will they say of me~! heheheh